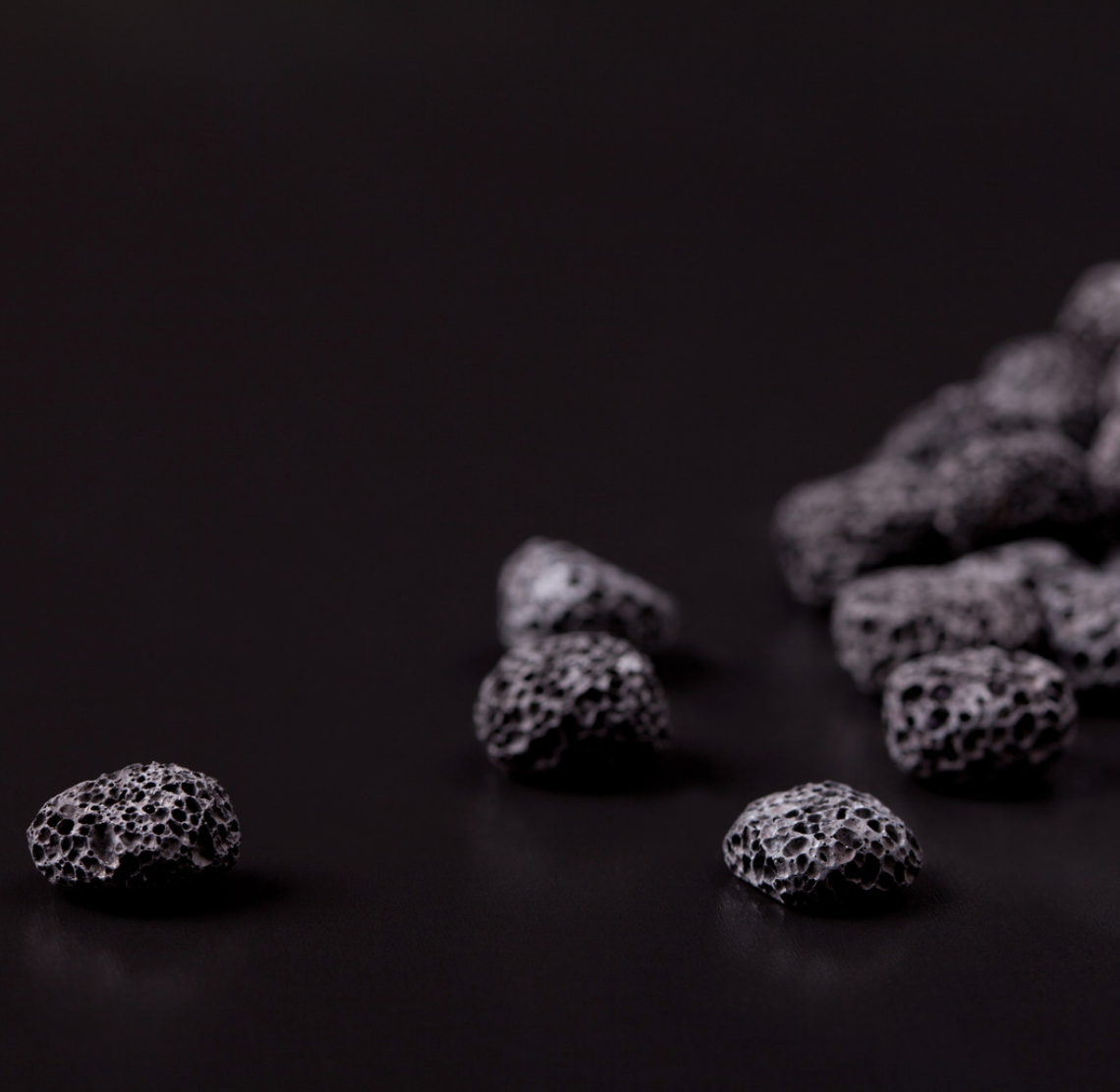 Lava Stone Jewellery: Embrace the Earth's Elemental Power
Lava Stone Jewellery: Embrace the Earth's Elemental Power
Unleashing the Power of Earth 

If you're seeking a connection to the Earth's elemental power, look no further. Today we want to share the magic that is Lava Stone, a crystal born from ancient volcanos, and explore how it can enhance your well-being with the wonders of essential oils.
The Pull to Lava Stone 
Lava Stone is a crystal that embodies the raw, pure energy of the Earth.  With its porous and textured surface, Lava stone stands out with its dark and earthy tones. It is extremely symbolic of rebirth and new beginnings and is a stone of personal and life transformation. Its no wonder so many are pulled to this powerful stone.
Lava Stone jewellery allows you to wear the universal themes of rebirth and renewal throughout the day. Its is a symbol of transformation, evolution and power. It is a powerful grounding stone that is said to help strengthen ones connection to Mother Earth and their surroundings. Lava Stone is pure, raw energy… born from erupting volcanoes it is said to bring a fiery energy to ignite creativity.
Tapping into the Earth's Elemental Power 
Do you ever feel like you need to ground yourself amidst the chaos of daily life? Well, lava stone has got your back! This incredible gemstone resonates with the root chakra, providing wearers with a strong and steady foundation, much like the Earth beneath our feet. Feeling grounded allows us to face challenges with courage and strength, knowing we have a solid support system in place.
The Healing Properties of Lava Stone Jewellery 
Lava stone's enchanting qualities don't end with grounding. Brace yourself; we're about to dive into the world of aromatherapy and emotional healing with this remarkable gemstone.
Aromatherapy on the Go 
What if we told you that your Lava Stone jewellery can double as a portable diffuser for essential oils? The porous nature of Lava Stone makes it perfect for absorbing and retaining scents. Simply add a few drops of your favourite essential oil onto the lava stone beads, and voila! You have an aromatherapy accessory that will keep you refreshed and invigorated throughout the day. (Ps. We have a wholeeeeee entire blog post about this process/how to do this. Go check it out for more details :))

The other REALLY cool thing about this, is you can create little combos between the crystals and essential oils. For example, White Howlite is known as the "Anti-anxiety Crystal" and said to help with stress relief and sleep… Lavender Oil is believed to do these things too- so by combining the two, you get the best of both worlds and a very powerful combo! Remember, the essential oils will only hold in the Lava Stone, so you'll need a piece of jewellery that's made up of both Lava Stone + another crystal if you want to create combos!)
Crafting Lava Stone Jewellery with Care 
Crafting lava stone jewellery is a special process that requires attention to detail and a reverence for the gemstone's energy. With each Lava Stone jewellery piece we create we take a little moment to honour Earth's elemental power.
From the Depths of Ancient Volcanos 
It's mind-blowing to think that Lava Stone comes from the heart of ancient volcanos! When lava flows from the depths of the Earth's core and cools down, it solidifies into the rugged and porous stone we adore. This natural birth gives each Lava Stone its distinct texture and energy.
Unleashing Creativity with Lava Stone 
One of the joys of working with lava stone is its adaptability to various designs. We're always excited to experiment with lava stone to create pieces that allow our customers to find exactly what they are looking for and express their unique style + connection to the Earth.
Embrace the Elemental Power of Lava Stone 
Whether you're an avid crystal enthusiast or a beginner exploring the world of crystals, Lava Stone jewellery is an incredible way to connect with the Earth's elemental power. Its grounding and balancing properties, combined with the wonders of essential oils, make it a valuable addition to your collection.
Embrace Your Connection to Earth 
As we conclude this journey into the enchanting world of Lava Stone, we hope you feel inspired to embrace the Earth's grounding power in your life. Let lava stone be your anchor and a source of strength during life's ups and downs and allow it to help you through a process if rebirth and new beginnings. With a touch of essential oil magic, your Lava Stone jewellery might just become your personal sanctuary, emanating the soothing energies of the Earth wherever you go. Embrace the power of Lava Stone and let the Earth guide you on a path of balance and serenity.