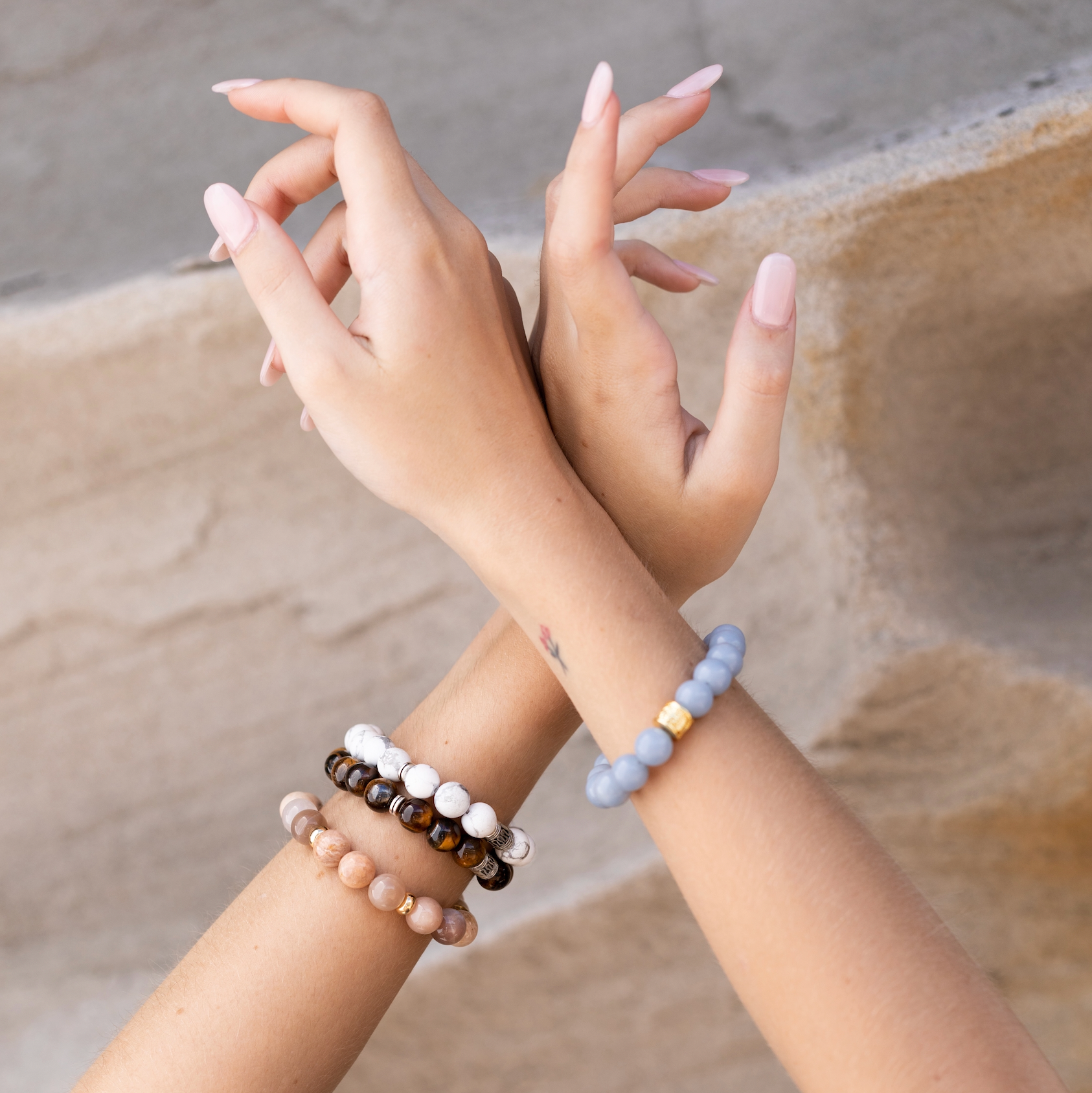 H A N D . M A D E
Every piece of jewellery is handcrafted from the highest quality natural gem stones and crystals, all made by Mother Earth herself, and then turned into wearable treasures by us, right here in Australia.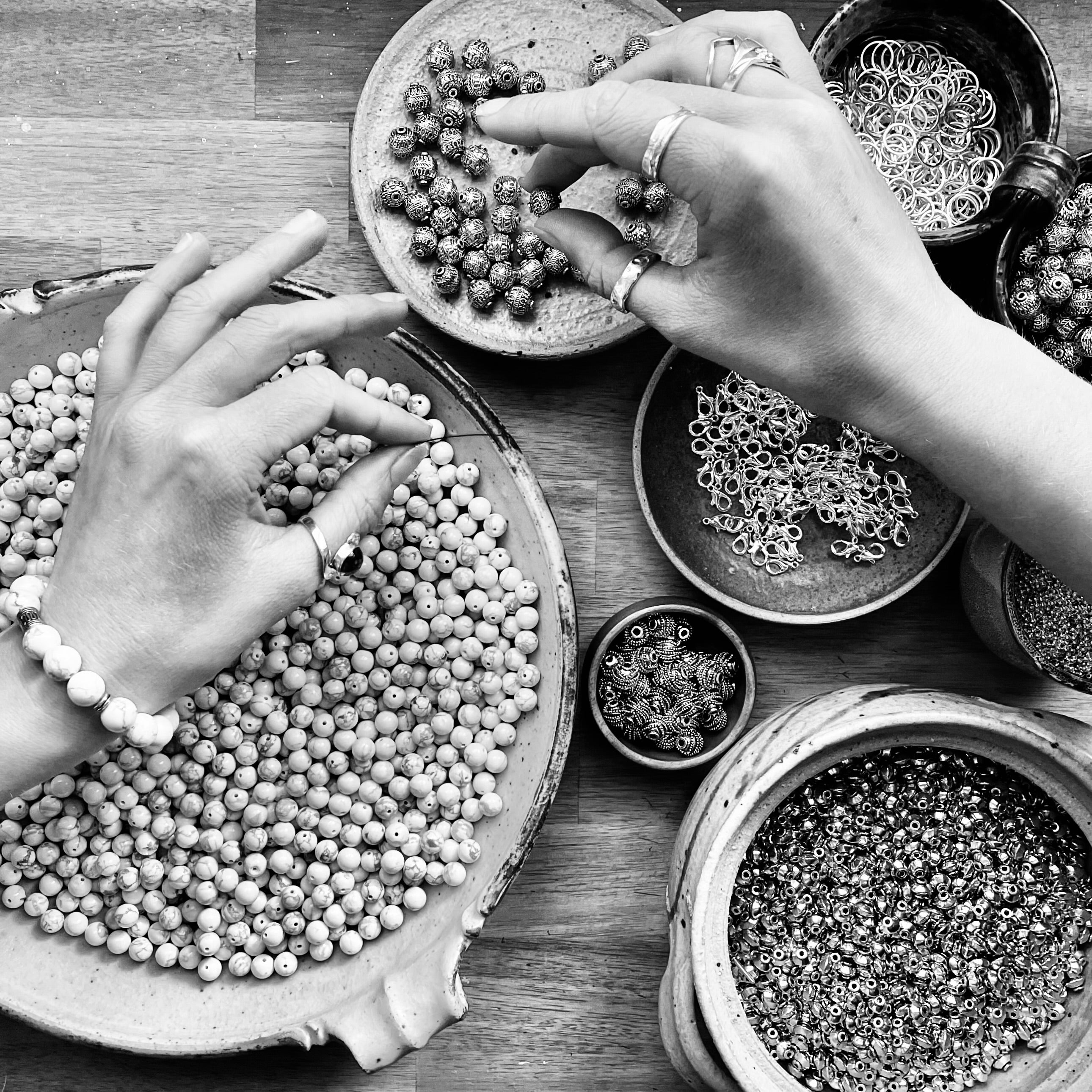 M A T E R I A L S
Our silver is Tibetan Silver, and our gold pieces feature plated 18ct, 20ct & 24ct Gold.
Our bracelet are strung on the highest grade jewellers elastic available to ensure you will have them for many years to come.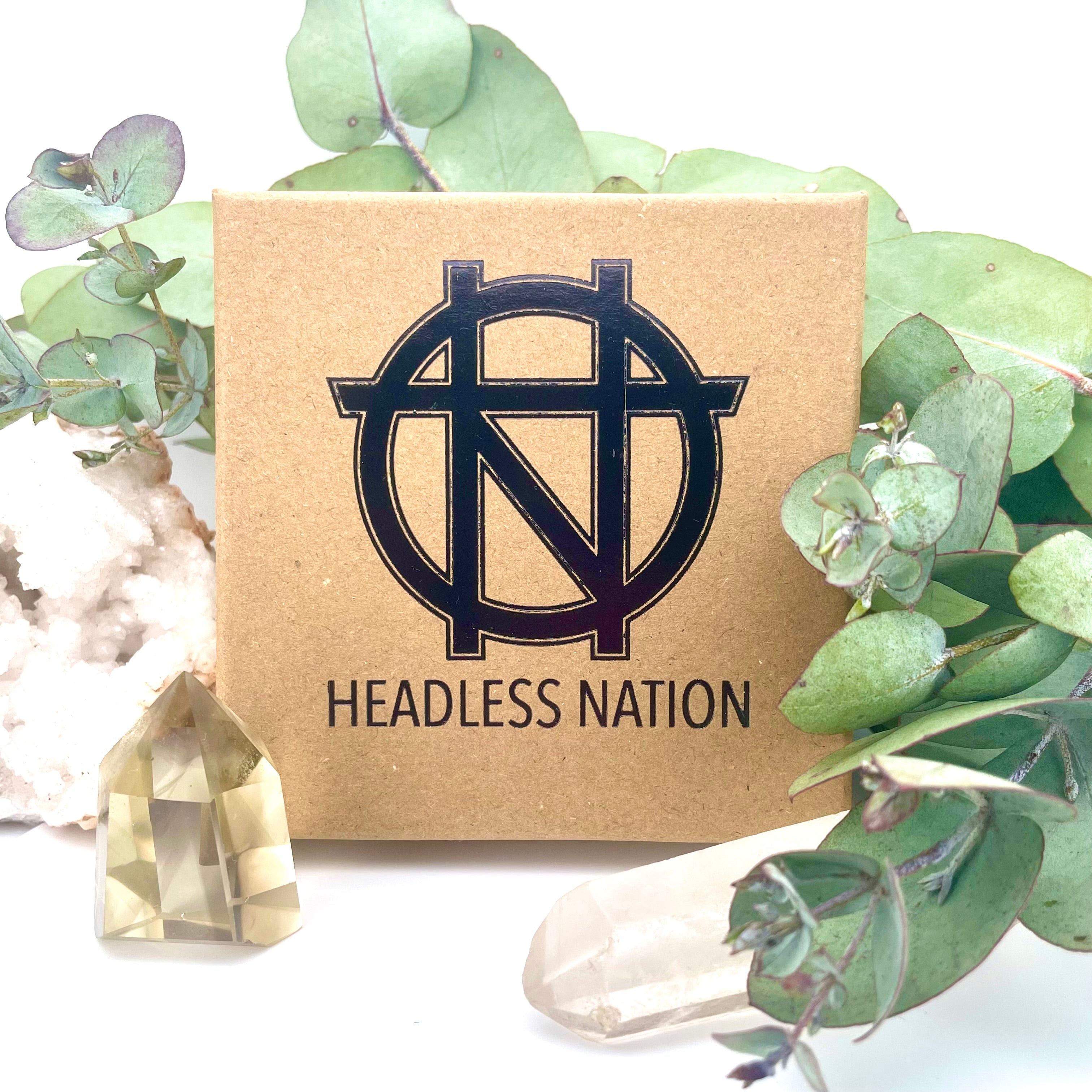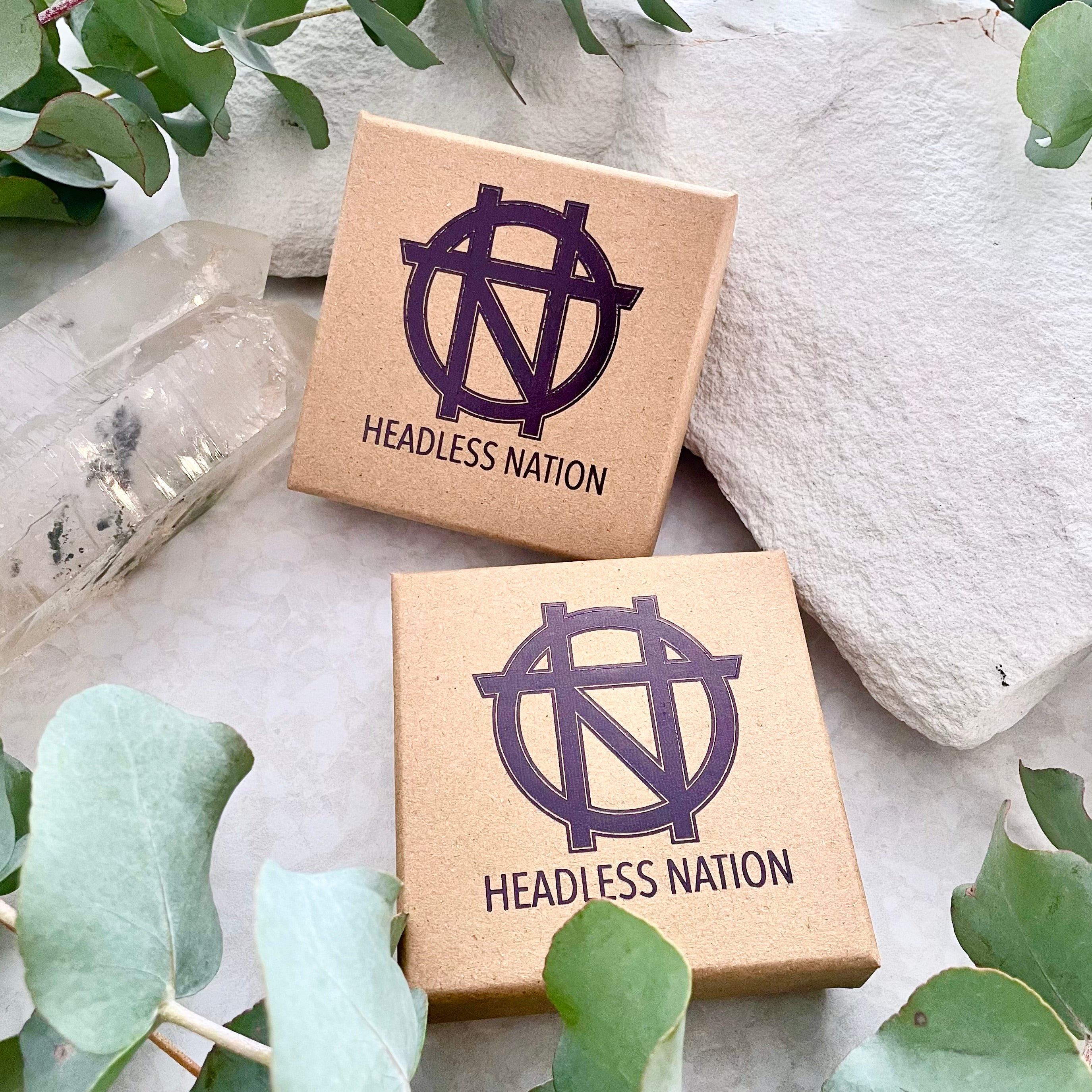 P A C K A G I N G
Sustainable & Recyclable
Each piece of our jewellery comes in a sustainable gift box for you to hold your new crystal treasure in when your not wearing it.
Every order also receives a free gift wrapped crystal tumble stone gift which we intuitively select just for you.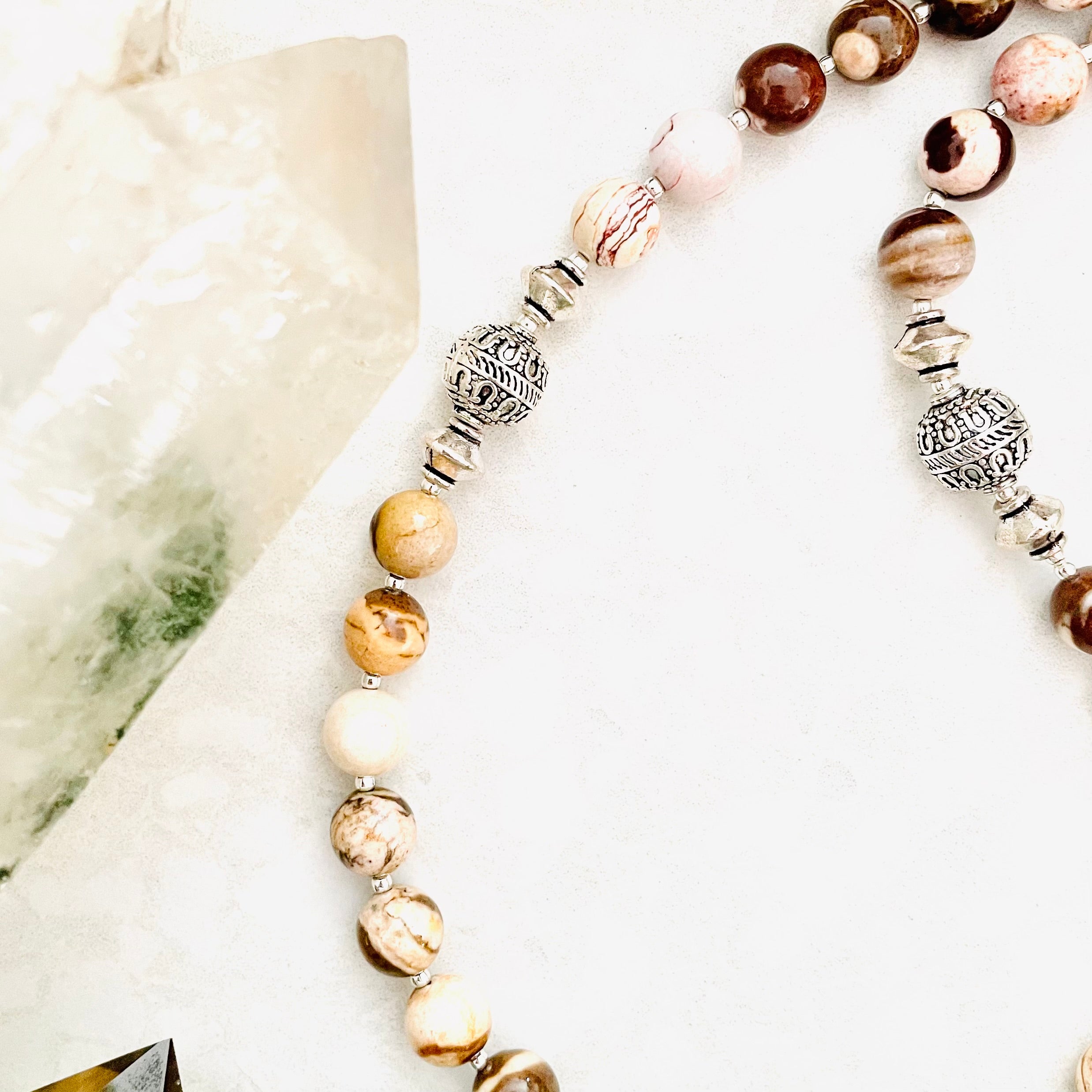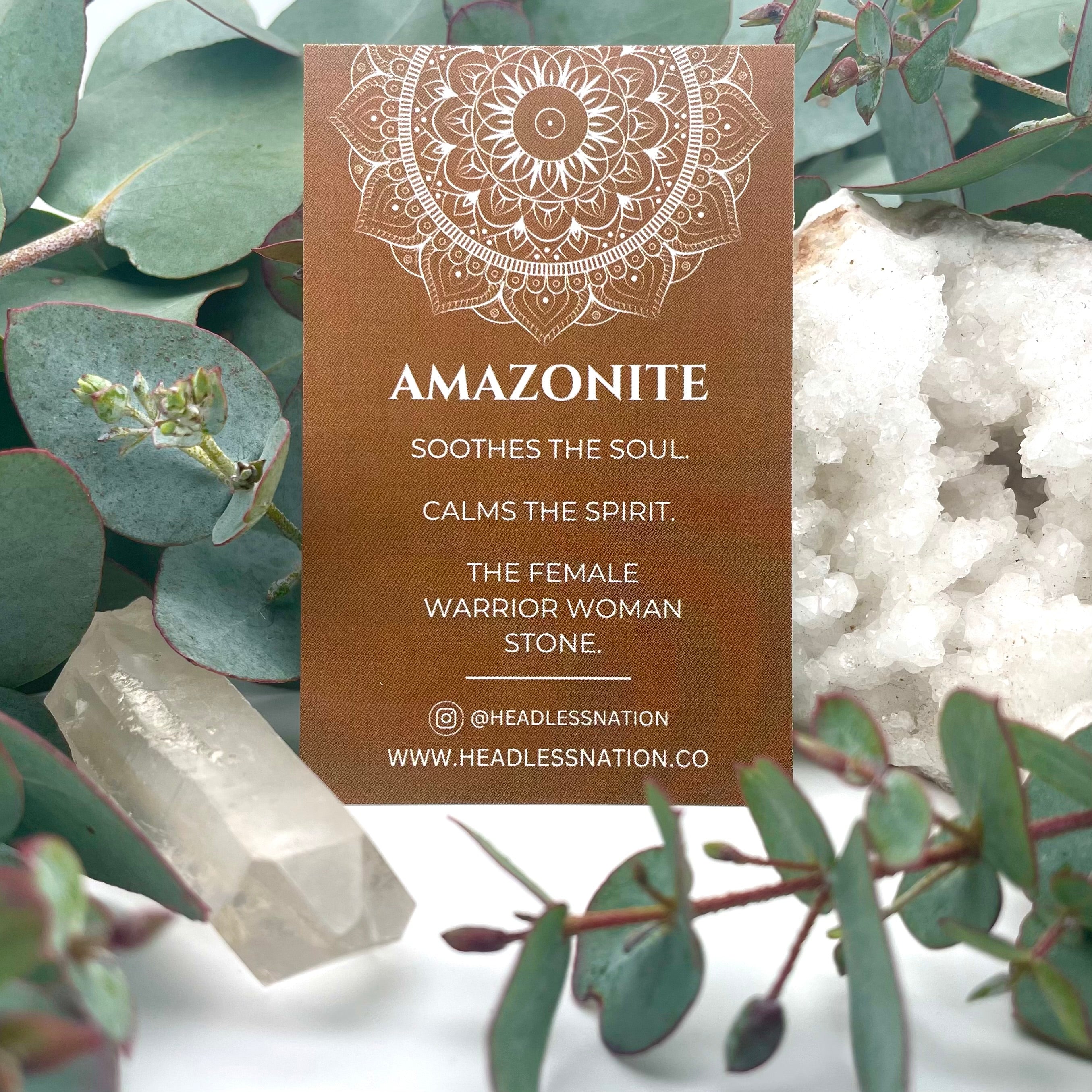 Crystal magic
Crystal cards
Each piece comes with its own crystal card which shares a little about the stone you have chosen. These cards make gifting a very special experience as the lucky recipient can see why that particular crystal was chosen for them.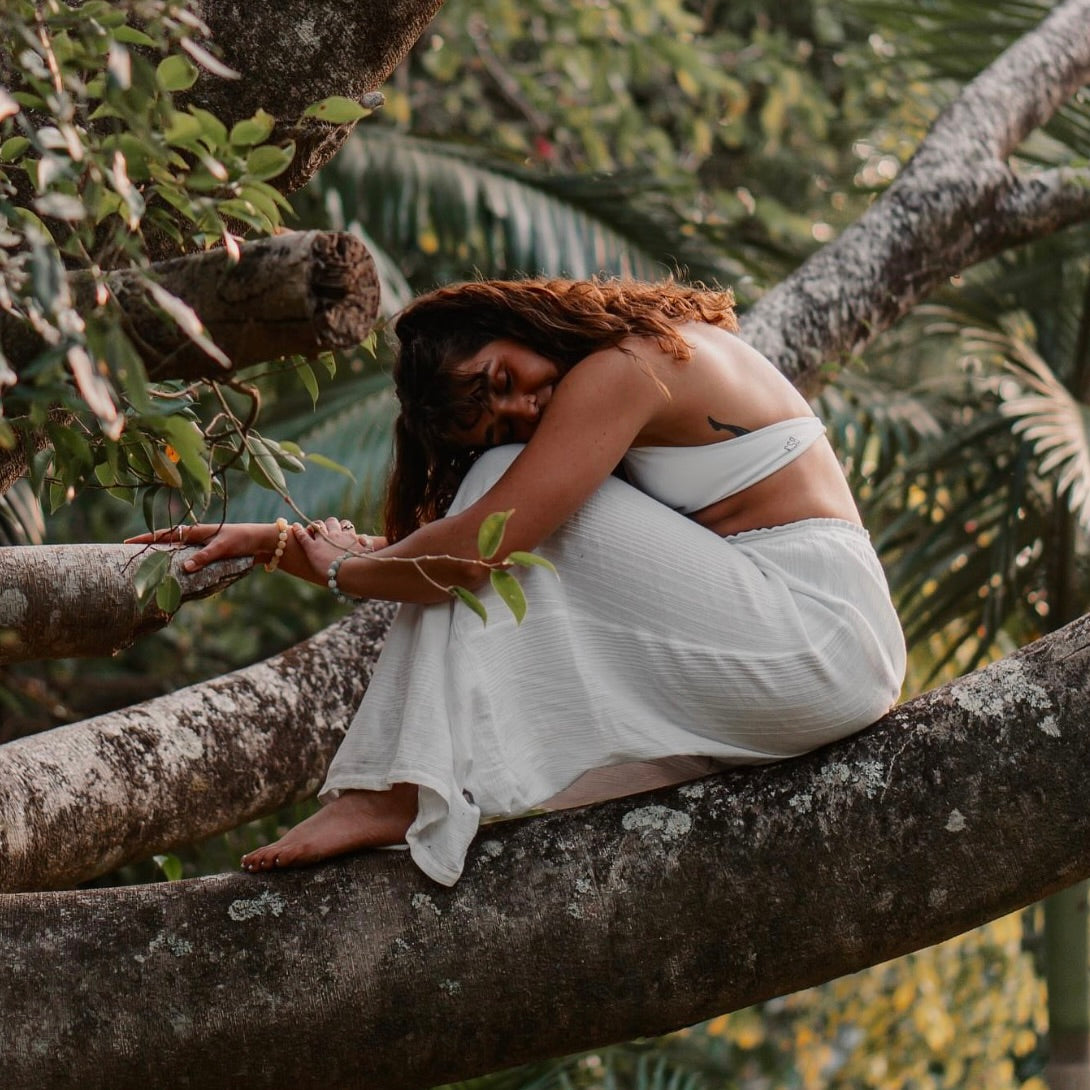 MOMENTS OF MINDFULNESS & MEDITATION THROUGH JEWELLERY
We are not your ordinary jewellery brand. We are not your standard crystal store. 
Our Jewellery is here to bring you a daily moment of meditation and peace.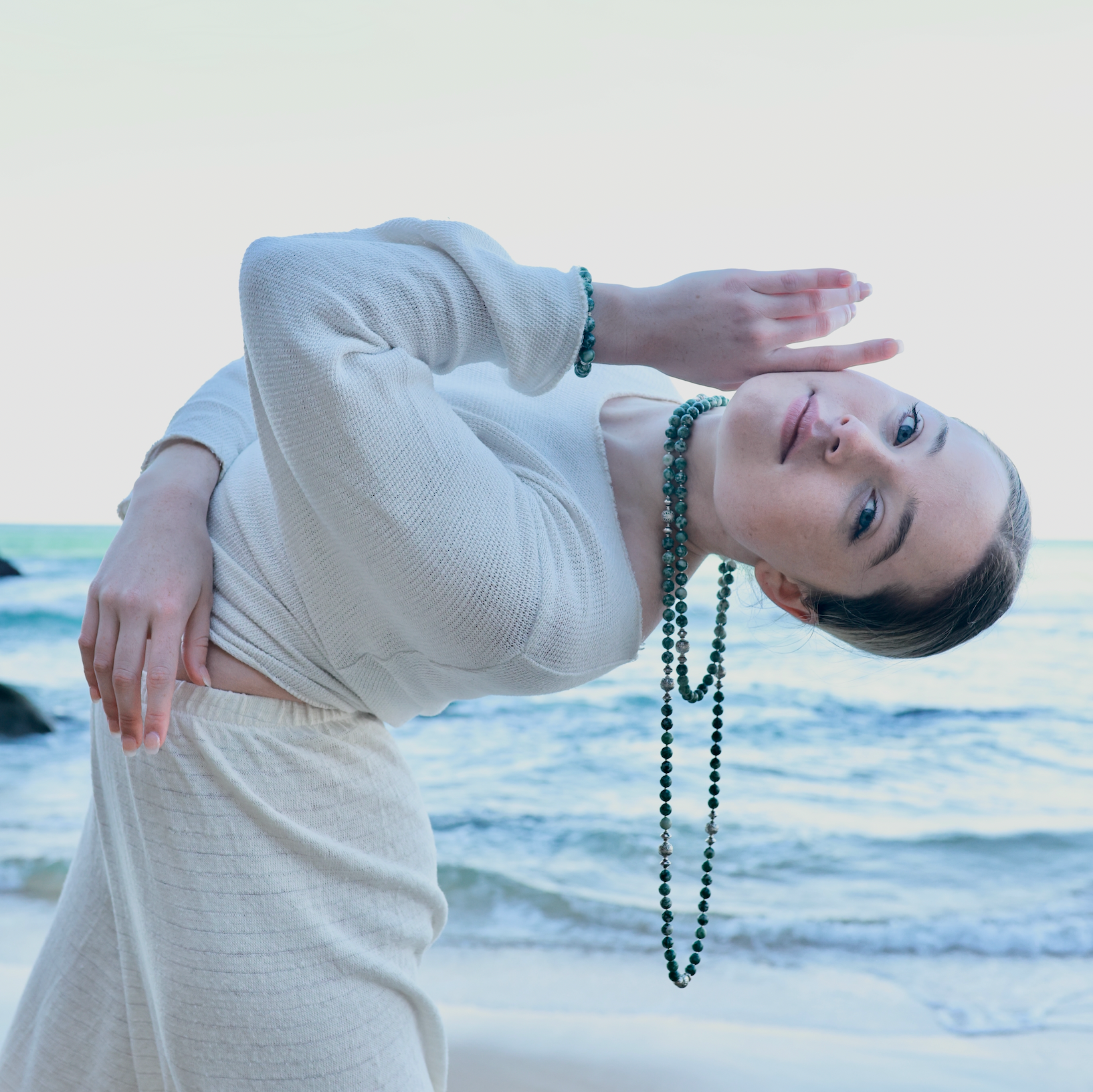 Whatever stone you have chosen, and for whatever reason, as you slip on your unique piece of Headless Nation jewellery you can be reminded of it's healing energy that is here to help you on life's journey.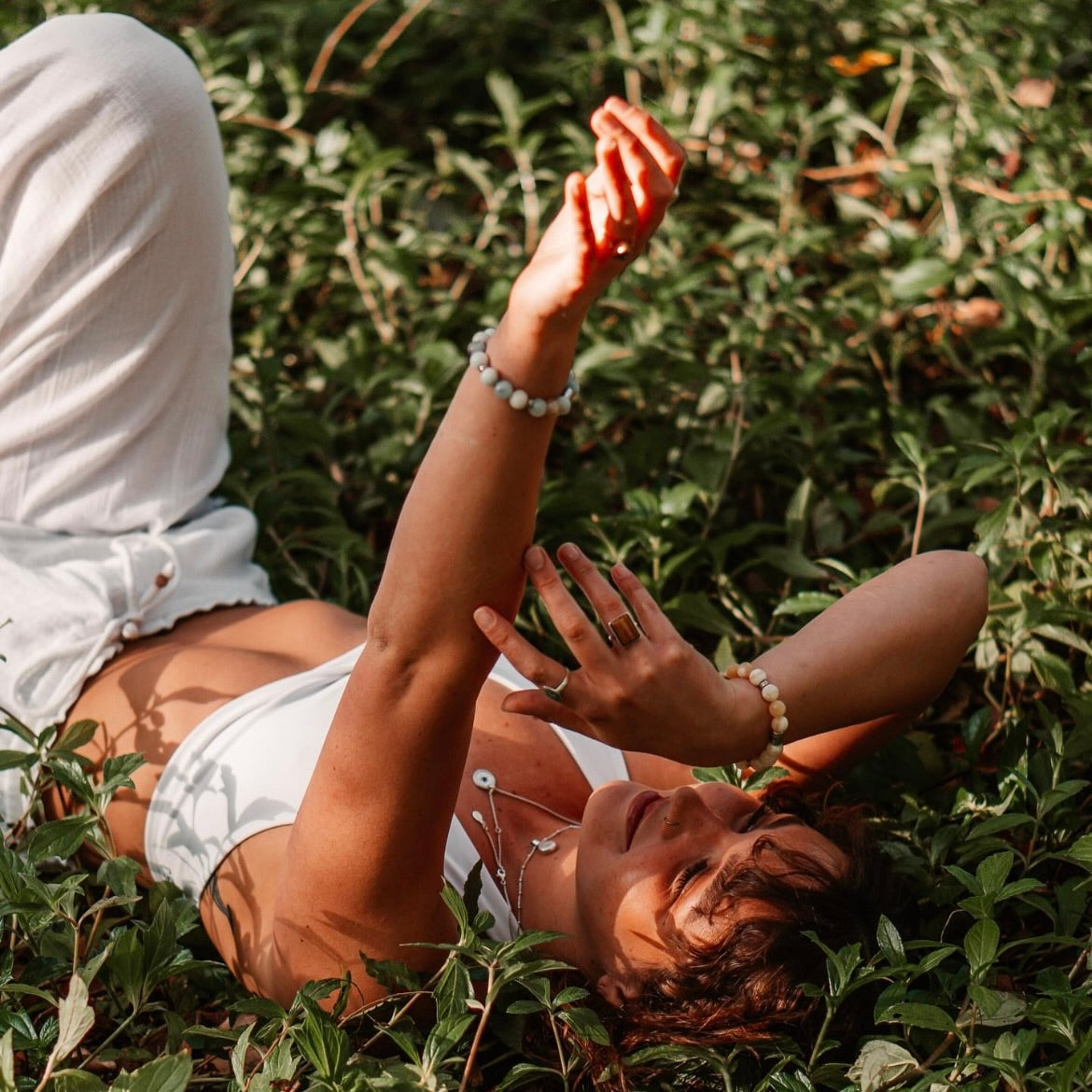 HONOUR THIS MOMENT
We are here to create jewellery pieces that serve as markers of moments in life. Whether you are celebrating something beautiful, honouring a feeling, or overcoming a hurdle, we hope over the years you end up with pieces of jewellery that remind you of the challenges you overcame and moments of beauty celebrated as you moved throughout life's journey.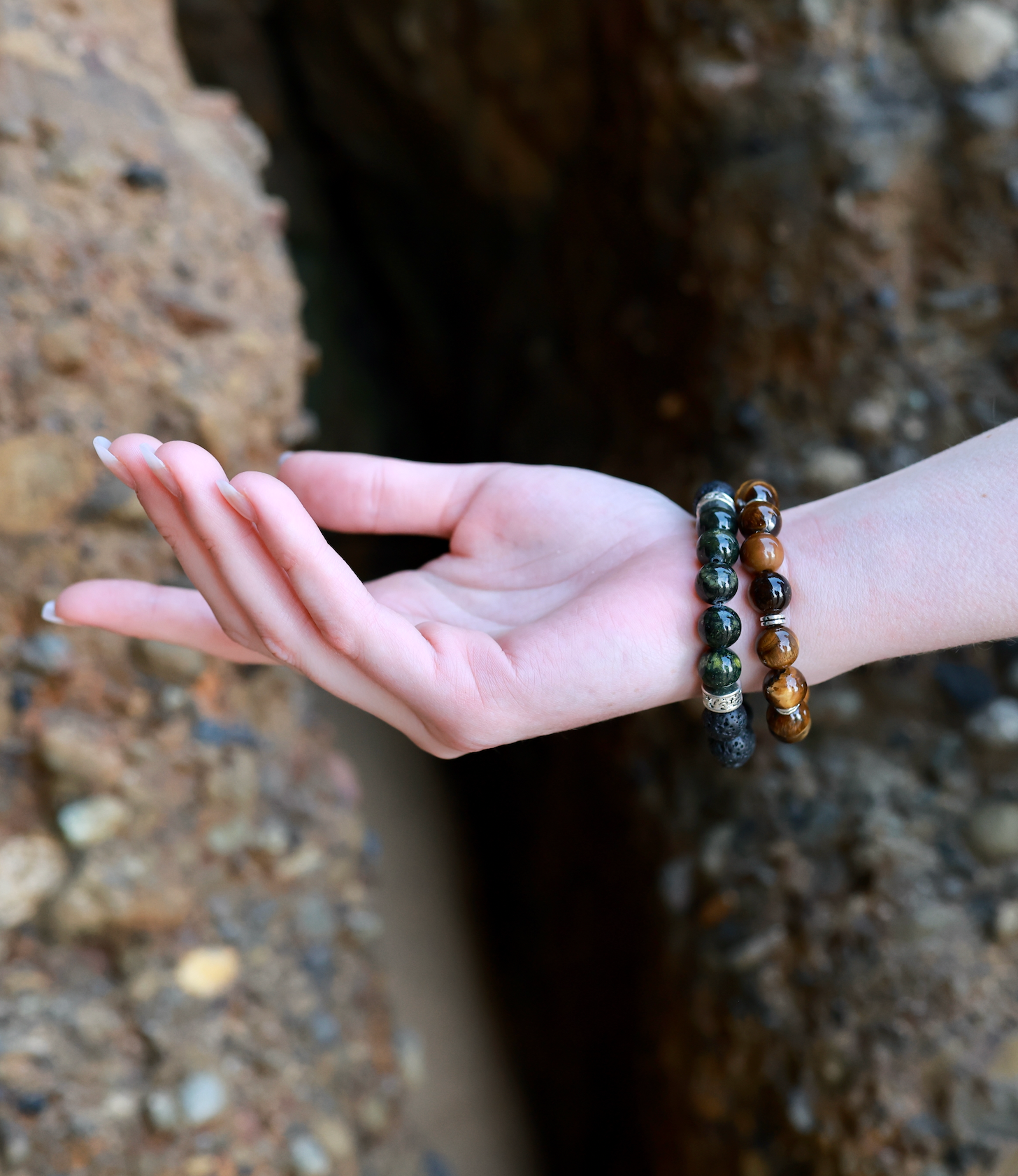 Rare & Unique
When you purchase from Headless Nation, you are buying something rare and unique. You will own something no one else has. Our crystals are all natural gem stones, grown by Mother Earth, each one holding its own unique world of magic. Every piece is slightly different, no two can ever be exactly the same.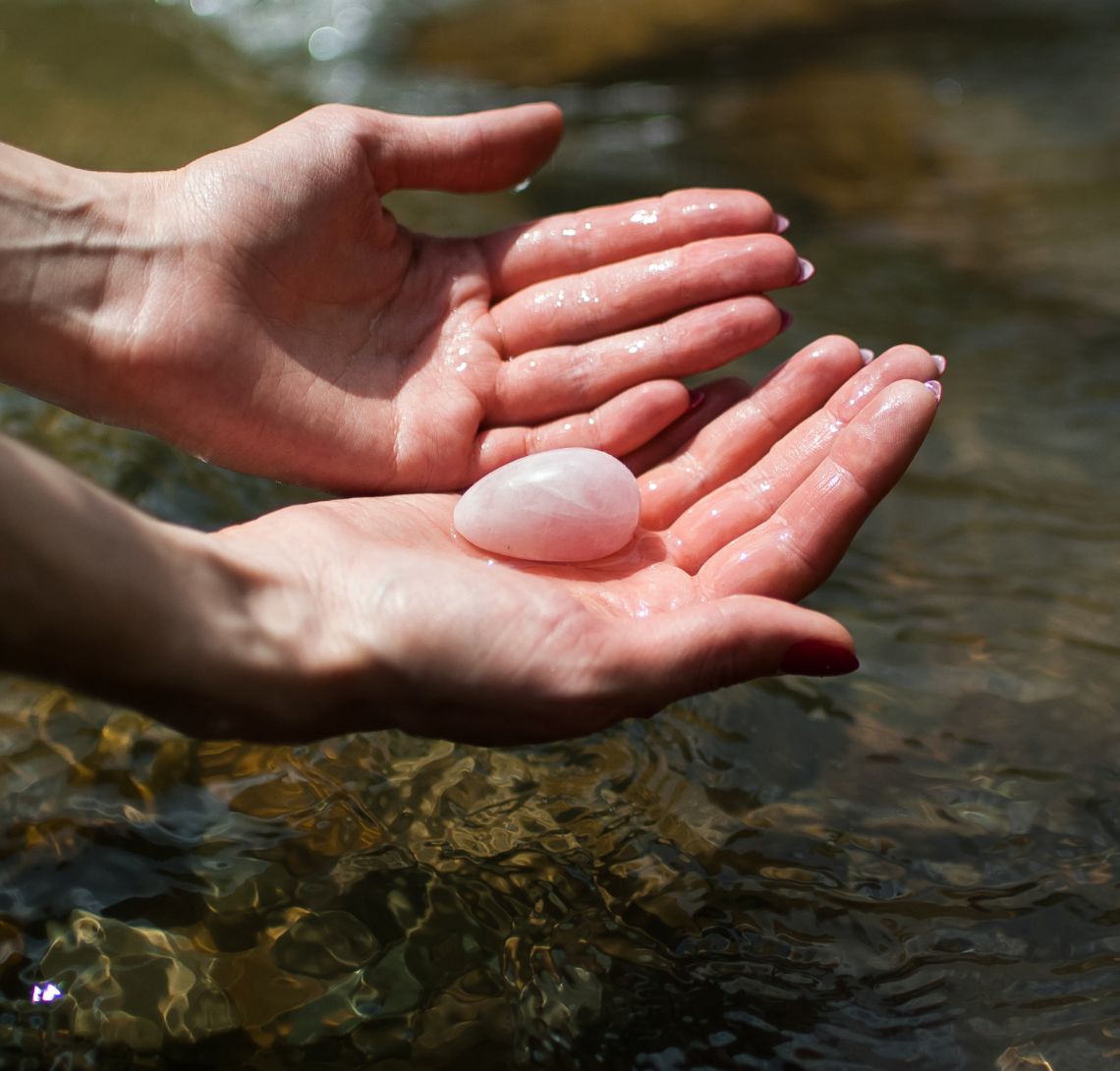 Hello dear one, Have you ever experienced that magical feeling when you put on a piece of jewellery and it feels like it was made just for you? Well, you're not alone! Crystal jewellery has a uniqu...
Read more
Let customers speak for us