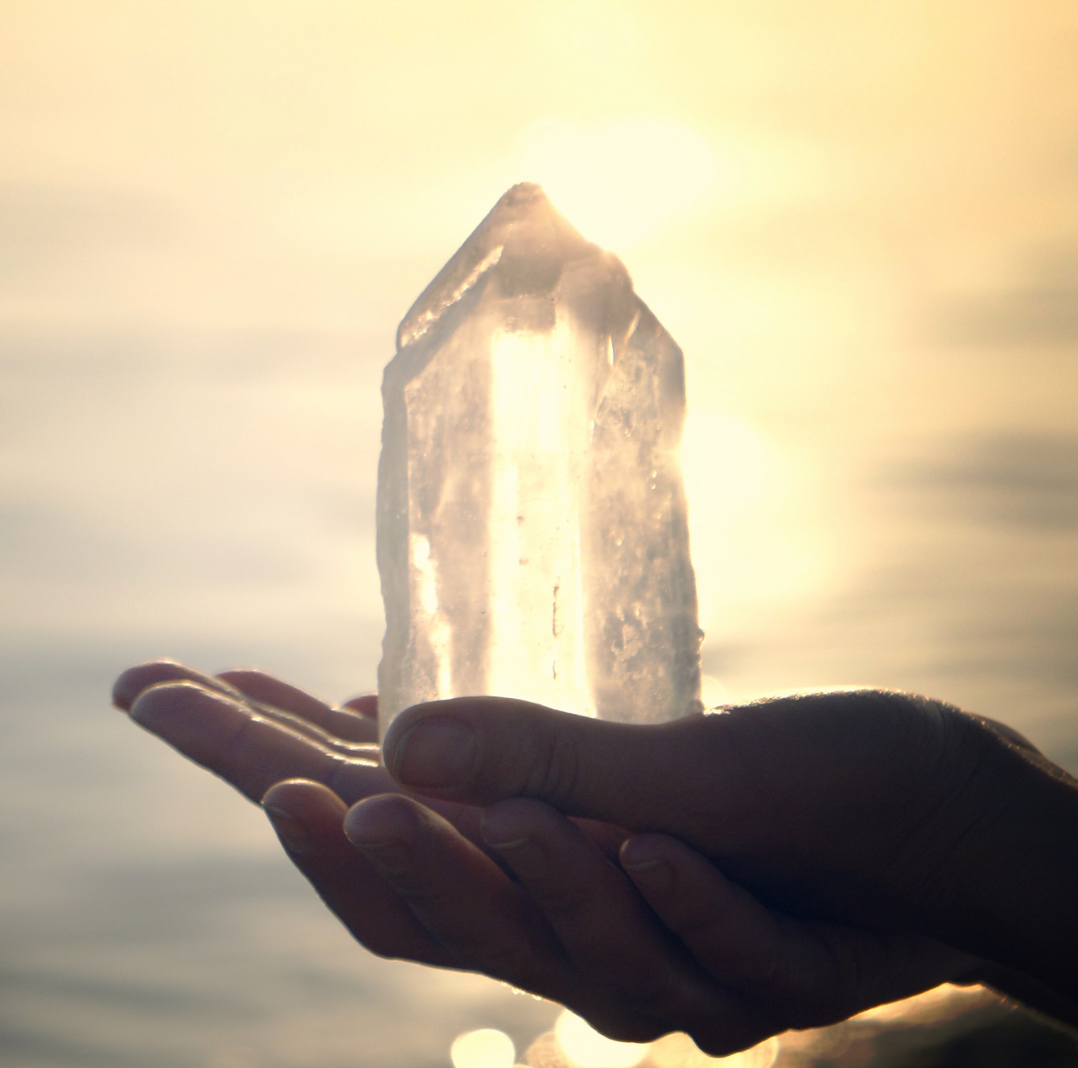 Unlocking the Healing Powers of Beaded Jewellery: Fact or Fiction?
Unlocking the Healing Powers of Beaded Jewellery: Fact or Fiction?
Over the years, we've witnessed the fascination of our customers with the intriguing world of beaded crystal jewellery and their healing properties. It's no secret that gemstones have been treasured for their beauty for centuries. But what about their healing powers? Do these precious beads truly hold the key to unlocking our inner potential, or is it all a matter of belief and perception? Let's dive into the fascinating realm of beaded crystal jewellery and explore the truth behind their healing claims.
The Ancient History of Healing Gemstones
Throughout history, various civilisations have embraced the power of gemstones for their healing properties. From ancient Egypt to Greece and China, crystals were believed to possess unique energies that could promote a great many things, from health and well-being, protection, happiness, attracting wealth and safety to clarity of mind. The Pharaohs adorned themselves with gemstone amulets, while Greek and Roman warriors carried gemstones as protective talismans. In China, gemstones were an integral part of traditional medicine and spiritual practices. The reverence for gemstones as potent sources of energy has been deeply ingrained in our collective history.
Want to hear details?!
Lapis Lazuli is literally known as the "Stone of the Egyptians." They believed that wearing lapis lazuli connected them to the divine, brought prosperity and protection, and helped open the heart to love. The golden sarcophagus of King Tutankhamen was richly inlaid with Lapis, and you'll find it in lots of their jewellery and art.
Tigers Eye was believed by the Romans to impart courage and strength, and they would wear it on their helmets into battle for this reason.
Throughout history, Sunstone has been revered and cherished for its connection to the sun. Ancient cultures believed that Sunstone had the power to harness the sun's energy and bring prosperity and abundance. It was even used as a talisman for good luck and protection. Sun Stone was believed by the Vikings to keep them safe when out at sea, and it was also associated with the Hindu sun Gold Surya and the Greek sun God Apollo.
Ancient civilisations in China held jade in high esteem, using it in their spiritual ceremonies and as a symbol of wealth and power. Jade is steeped in Chinese history as a stone of medicine and healing too. Over in New Zealand, tribes would also turn to the mystical powers of Jade when they wanted to make a an offering to the Water Spirits. It was highly renowned for its metaphysical magic and was often used as a tool in emotional healing. 
 The Science Behind Crystal Jewellery's Healing Claims
In recent times, scientific research has explored the potential effects of gemstones on the human body and mind. While some studies have shown correlations between gemstones and certain therapeutic benefits, it's essential to note that the scientific community is still divided on the topic. Crystal energy is a concept that refers to the vibrational energies emitted by gemstones, which is said to interact with our own energy fields. Although more research is needed to establish concrete evidence, many enthusiasts continue to swear by the healing powers of their favourite beaded crystal jewellery pieces.
The Power of Belief 
The human mind is a wondrous and complex thing. The power of belief can have a profound impact on our overall well-being. When we wear a crystal with the intention of healing, our mind may respond to that expectation, amplifying any positive effects we experience. 
Individual Experiences and Subjectivity
The beauty of beaded crystal jewellery lies in its ability to evoke different responses from each individual. What may resonate with one person may not have the same effect on another. Healing experiences with gemstones can be deeply personal and subjective. Over the years we have definitely seen this in action!  Embracing the uniqueness of our experiences is essential in navigating the world of crystal healing.
The Importance of Intention and Mindfulness
Whether you're a skeptic or a firm believer in the healing powers of gemstones, there's value in setting little intentions when using beaded jewellery for healing purposes. Approach your gemstones with mindfulness, and recognise the potential impact they may have on your emotions and well-being. Taking a moment to connect with your beaded jewellery and acknowledging the intention behind wearing it can enhance the overall experience. This is something we feel ohhhhh so passionately about here at Headless Nation….so so so passionately about actually! We want to create a little moment for you each day of mindfulness and meditation as you slip on your piece. Life is busy, but starting your day with just one moment of peace and intention can help you move about your day with a little more calmness and tranquility.
While ancient history, scientific research, and the placebo effect offer intriguing insights, the magic of gemstone healing largely lies in the eye of the beholder. Each one of us experiences gemstones in a unique way, and whether we find solace, strength, or balance in our crystals, it's the journey of self-discovery that truly matters. So, wear them with an open heart, and let the beauty of these precious gems spark something magical within you. Let them be a remarkable force that unlocks endless possibilities and peace.