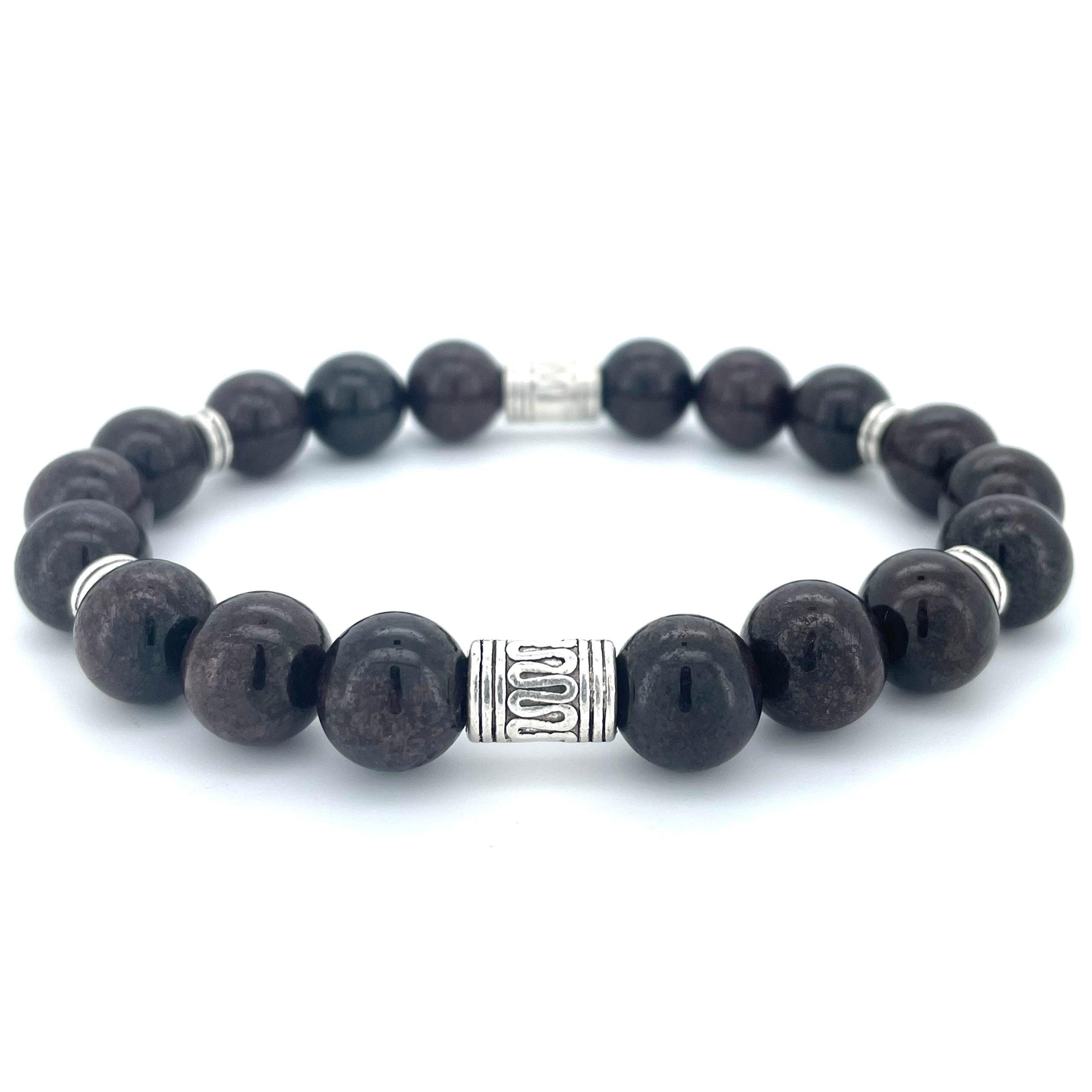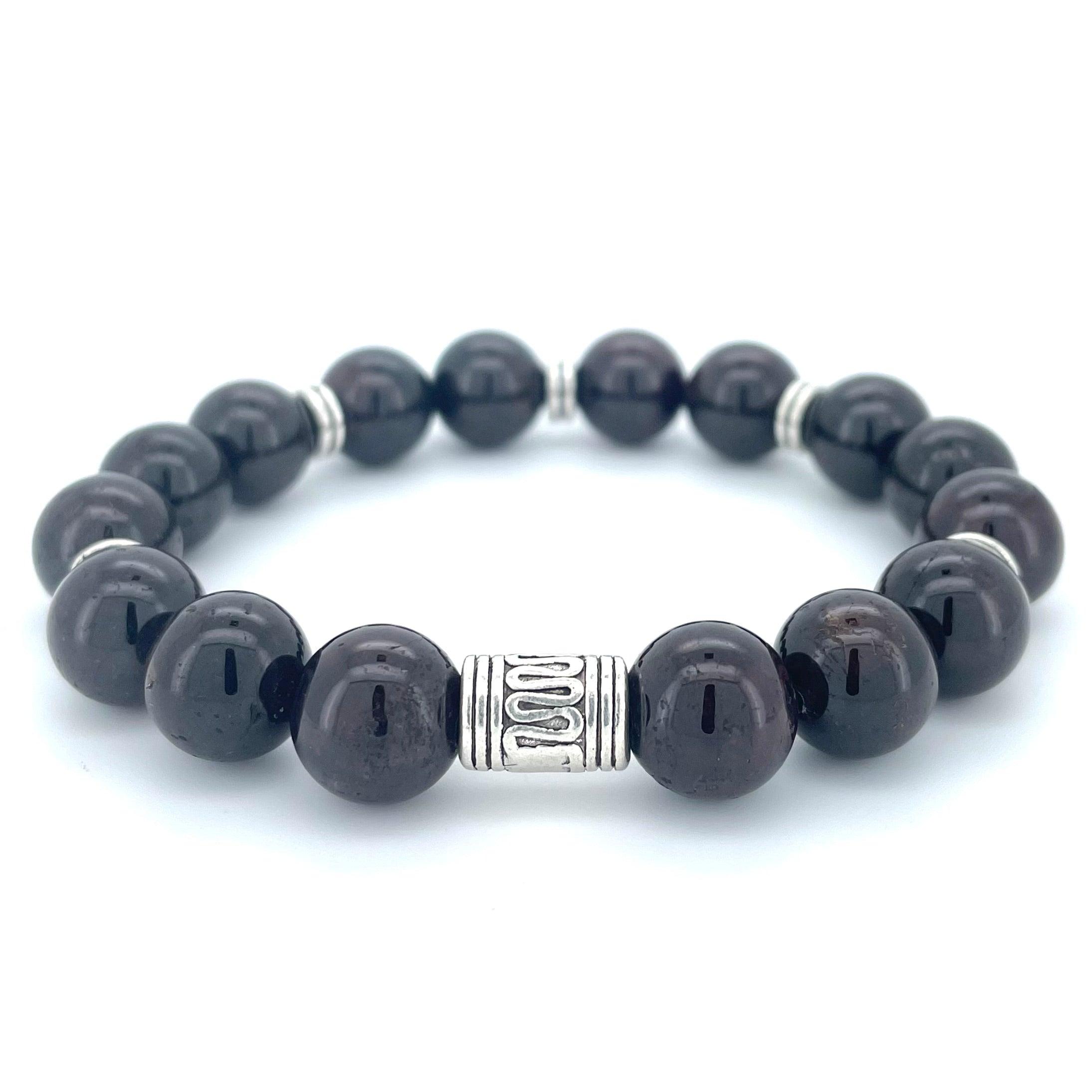 GARNET BEADED BRACELET- LUCID COLLECTION
Sale price

$23.00
Regular price
(/)
---
GARNET 
CRYSTAL BEADED BRACELET
In stock and Ready to Ship
Handmade and owned in Australia
Shipped with-in 24hrs
Comes in a sustainable gift box with a crystal card
Our Silver Bracelet collection features 10mm natural crystal gem stones and Tibetan silver findings, thread on the highest quality jewellers elastic available.
Our crystal beaded bracelets are the perfect weight. Light enough to wear all the time, heavy enough to feel the quality of the gem stones. Putting the bracelet on can act as an instant moment in mindfulness and impart gentle inspiration. Whatever stones you have chosen and for whatever reason, you can be reminded of their specific healing energy as you slip them on.

Strung onto elastic cord and available in 2 sizes, they're strong and stretchy and will fit most wrists.
Our crystal beaded jewellery is designed and handcrafted by us from our home studio.
Each natural crystal bead holds a visible world of magic.
GARNET
COLOUR: Garnet is an incredibly mix of deep crimson red and mauve dark reds, highlighted with flashes of lighting like streaks sparking though. The name "Garnet" is derived from the latin word Granatum, a pomegranate, and with just one look at this stone you can see why! 

HISTORY: Garnet was known as a Warriors Stone. Its severed as a powerful talisman through out the worlds history, thought of as a sacred stone by the Native American Indians, South American Indians, the Aztecs and the Mayans. Legends and Folklore place Garnet among the most ancient of Talisman.

CRYSTAL MEANING: Red Garnet is known as the stone of connection and commitment. It enhances sexuality and brings warmth, devotion and understanding to a relationship. The Stones energy burns passionately, slowly and steadily. 

Garnet is the stone of integrity and devotion. It promotes healthy relationships by helping you to be honest and open with yourself and loved ones.
Garnet is known for its ability to enhance our internal fire to bring out our creative powers and reignite our passions.
METAL: Tibetan Silver

SHORT LENGTH: 18.5cm
LONG LENGTH:  21.5cm
Our jewellery is made from natural crystal stones, which means colours may appear slightly different from piece to piece.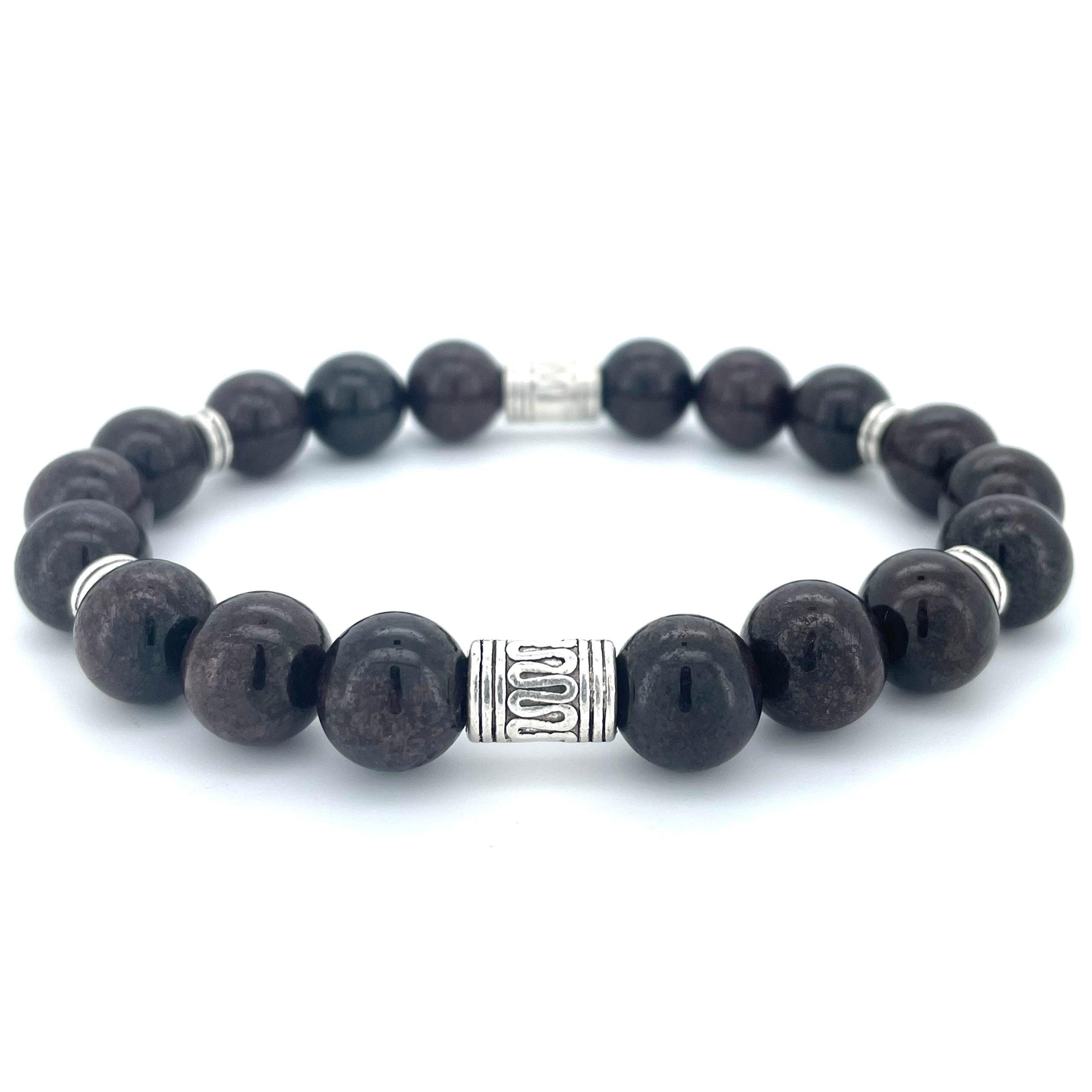 GARNET BEADED BRACELET- LUCID COLLECTION
Sale price

$23.00
Regular price
Choose options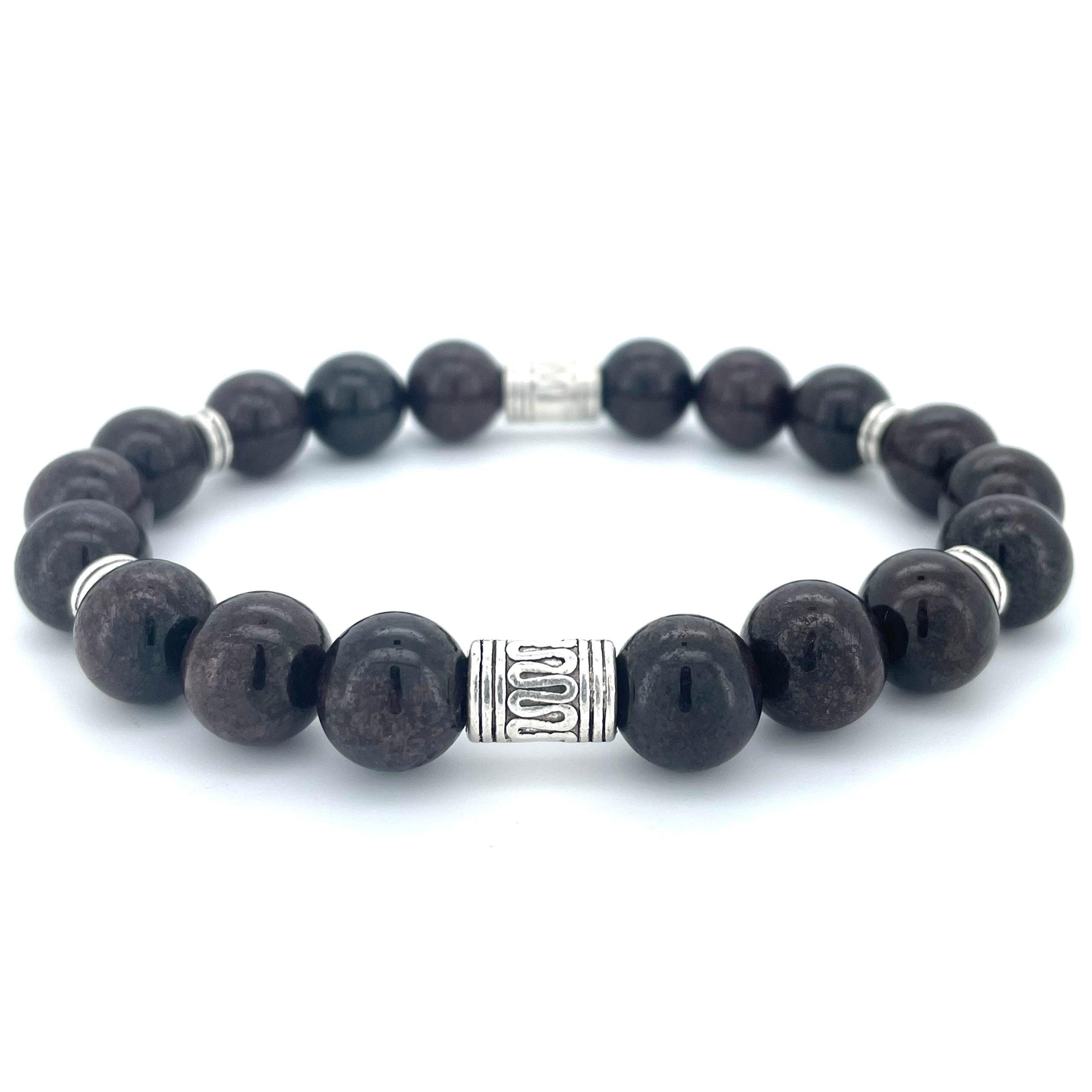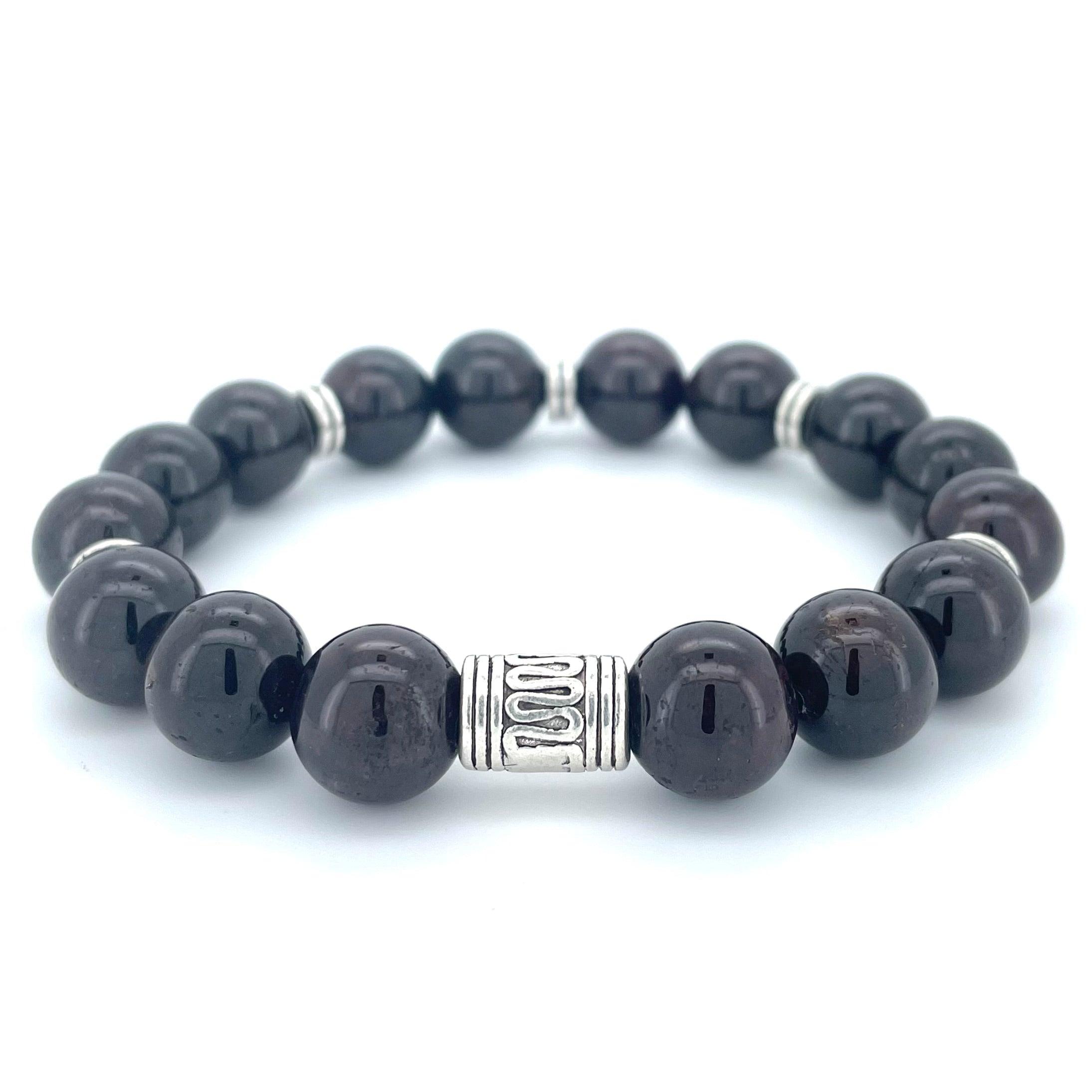 Great Product - An All-Time Favourite
This gorgeous garnet bracelet is just one of my collection of crystal bracelets from Headless Nation. The garnet crystal beads are very high quality and the design and craftmanship of the bracelet is really beautiful. I normally wear gold jewellery, but couldn't resist this one from the moment I first saw it. Thank you Jess!
Thank you for my bracelets. Thank you for showing me the garnet one. I put that one on now and can't stop looking at it!