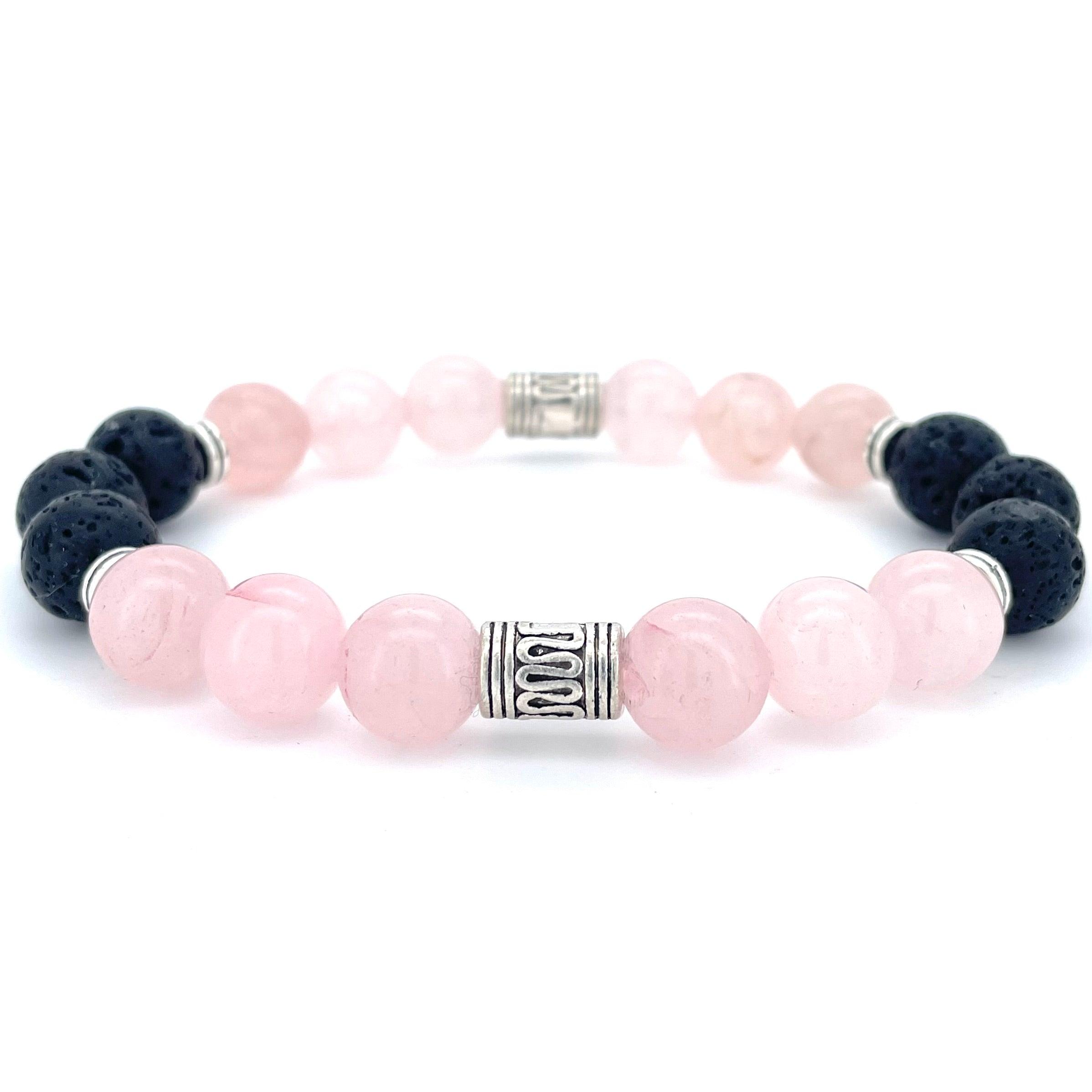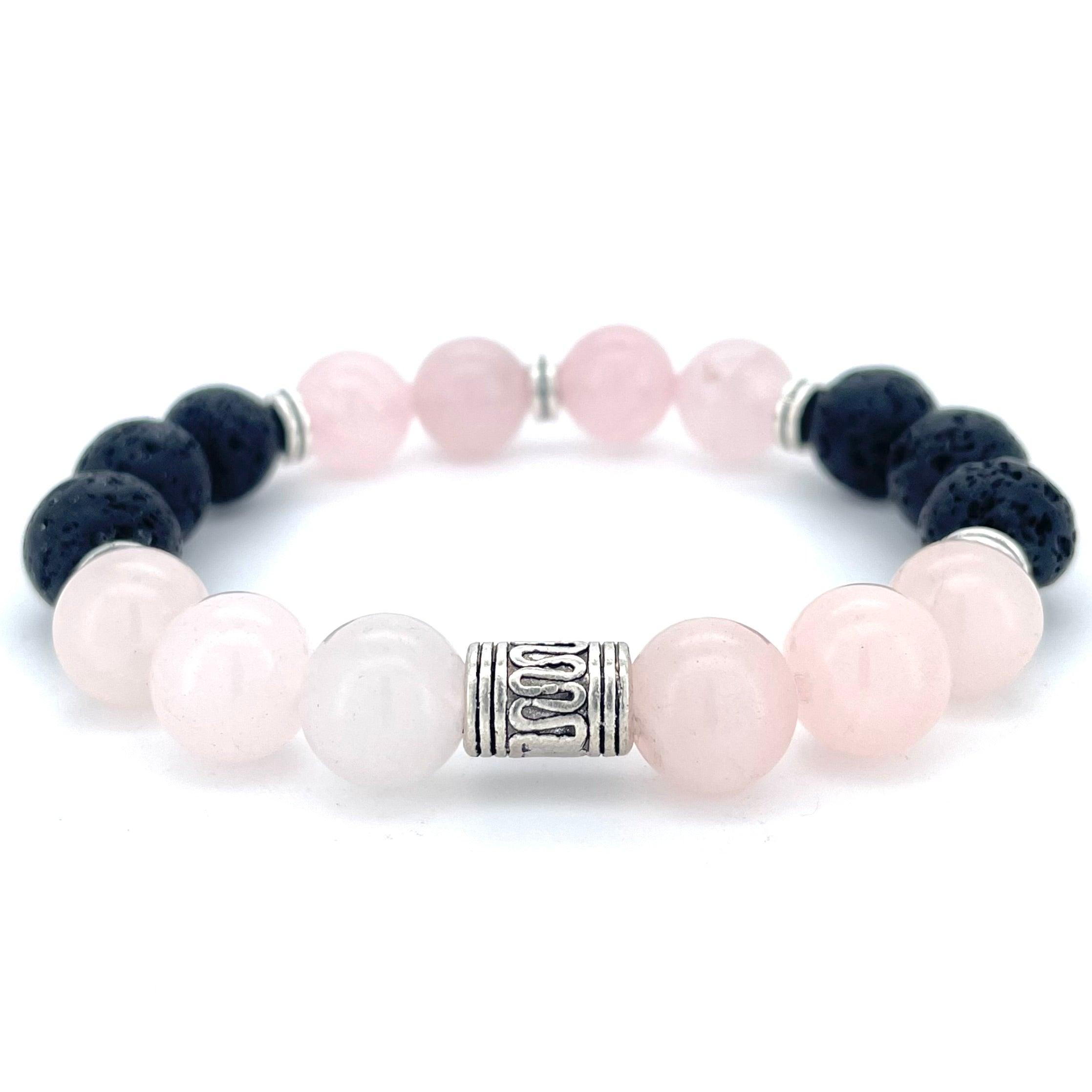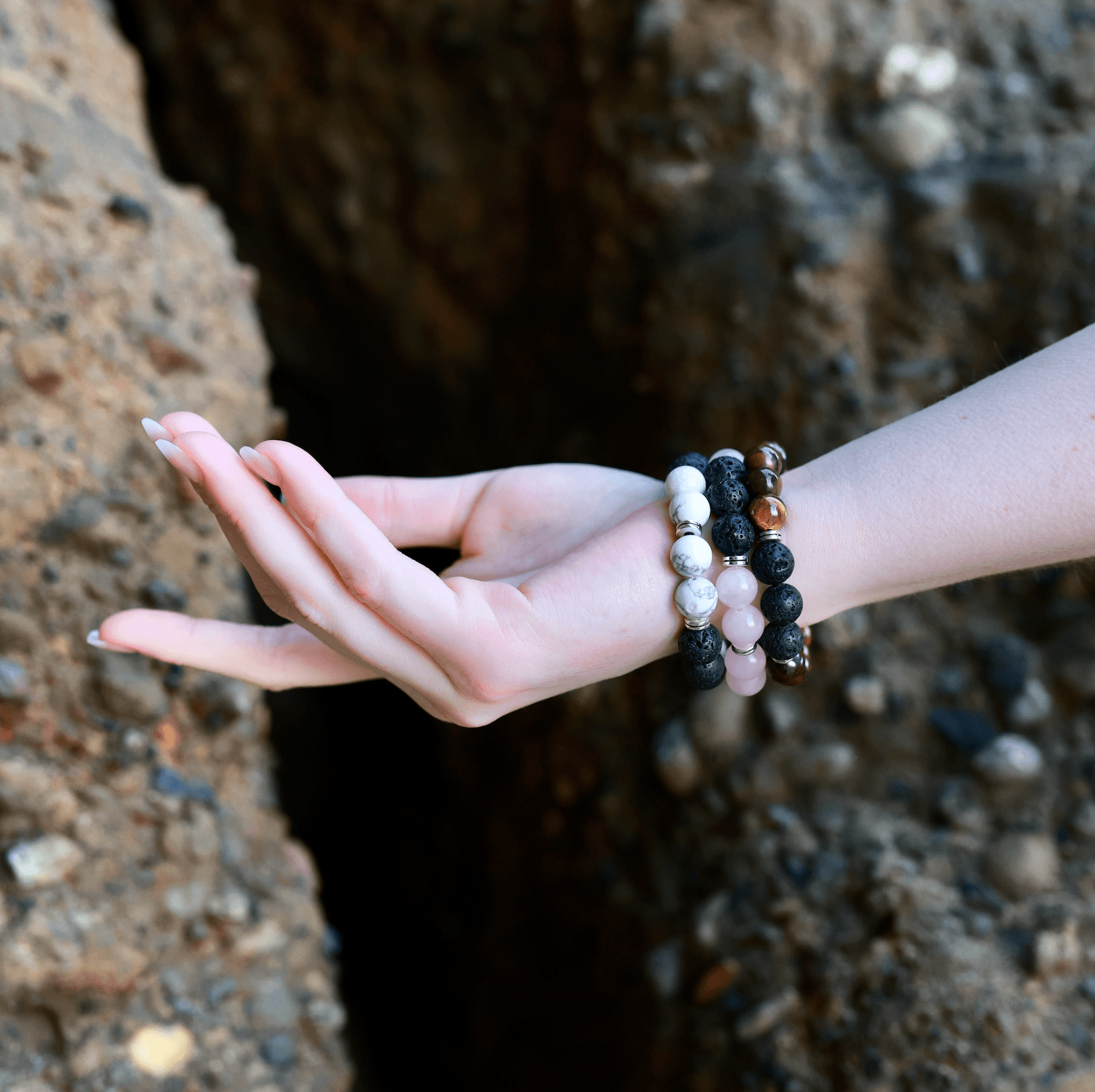 ROSE QUARTZ & LAVA STONE BEADED BRACELET - EXODUS COLLECTION
Sale price

$24.00
Regular price
(/)
---
ROSE QUARTZ & LAVA STONE
CRYSTAL BEADED BRACELET
In stock and Ready to Ship
Handmade and owned in Australia
Shipped with-in 24hrs
Comes in a sustainable gift box with a crystal card
Lava Stone is a porous crystal that can have essential oils dropped into it.
Our Lava Stone Bracelet collection features 10mm natural crystal gem stones and Tibetan silver findings, thread on the highest quality jewellers elastic available. 
Our crystal beaded bracelets are the perfect weight. Light enough to wear all the time, heavy enough to feel the quality of the gem stones. Putting the bracelet on can act as an instant moment in mindfulness and impart gentle inspiration. Whatever stones you have chosen and for whatever reason, you can be reminded of their specific healing energy as you slip them on.

Strung onto elastic cord and available in 2 sizes, they're strong and stretchy and will fit most wrists.
Our crystal beaded jewellery is designed and handcrafted by us from our home studio.
Each natural crystal bead holds a visible world of magic.
ROSE QUARTZ
COLOUR: Gentle pastel and dusty pinks.

HISTORY: Called the Heart Stone, Rose Quartz may have been used as a Love token as early as 600 B.C. Ancient Roman, Egyptian and Greek civilisations used Rose Quartz as a potent talisman, they believed it maintained a youthful spirit.
CRYSTAL MEANING: Rose Quartz is the stone of LOVE and SELF LOVE! If you are being pulled to Rose Quartz it's time to start giving yourself some love. A stone of the heart, it is said to help you tap into the Divine Feminine and bring a gentle and soothing vibration of calm, harmony, peace and tenderness. It speaks directly to the heart, and thought to dissolve emotional wounds, fear and resentment, and circulates a divine loving energy through out the bodies entire energy.
Rose Quartz is the stone for all love, including family Love. It's believed to help families bond and to be more compassionate towards each other, and helps us deal with each other's differences.
It provides a deep sense of  personal fulfilment and contentment, allowing one the ability to truly give and receive love. Rose Quartz is thought to be effective in attracting new love, romance, or developing a closer bond with family and friends. 

LAVA STONE
COLOUR: Matte Black. 

HISTORY: Thought of throughout history as a symbol of creativity and re-birth. 

CRYSTAL MEANING: This Lava Stone bracelet allows you to wear the universal themes of rebirth and renewal throughout the day. Lava stone is also a symbol of transformation, evolution and power. It is a powerful grounding stone that is said to help strengthen ones connection to Mother Earth and their surroundings. Lava Stone is pure, raw energy… born from erupting volcanoes it is said to bring a fiery energy to ignite creativity.

METAL: Tibetan Silver

SHORT LENGTH: 18.5cm
LONG LENGTH:  21.5cm
Our jewellery is made from natural crystal stones, which means colours may appear slightly different from piece to piece.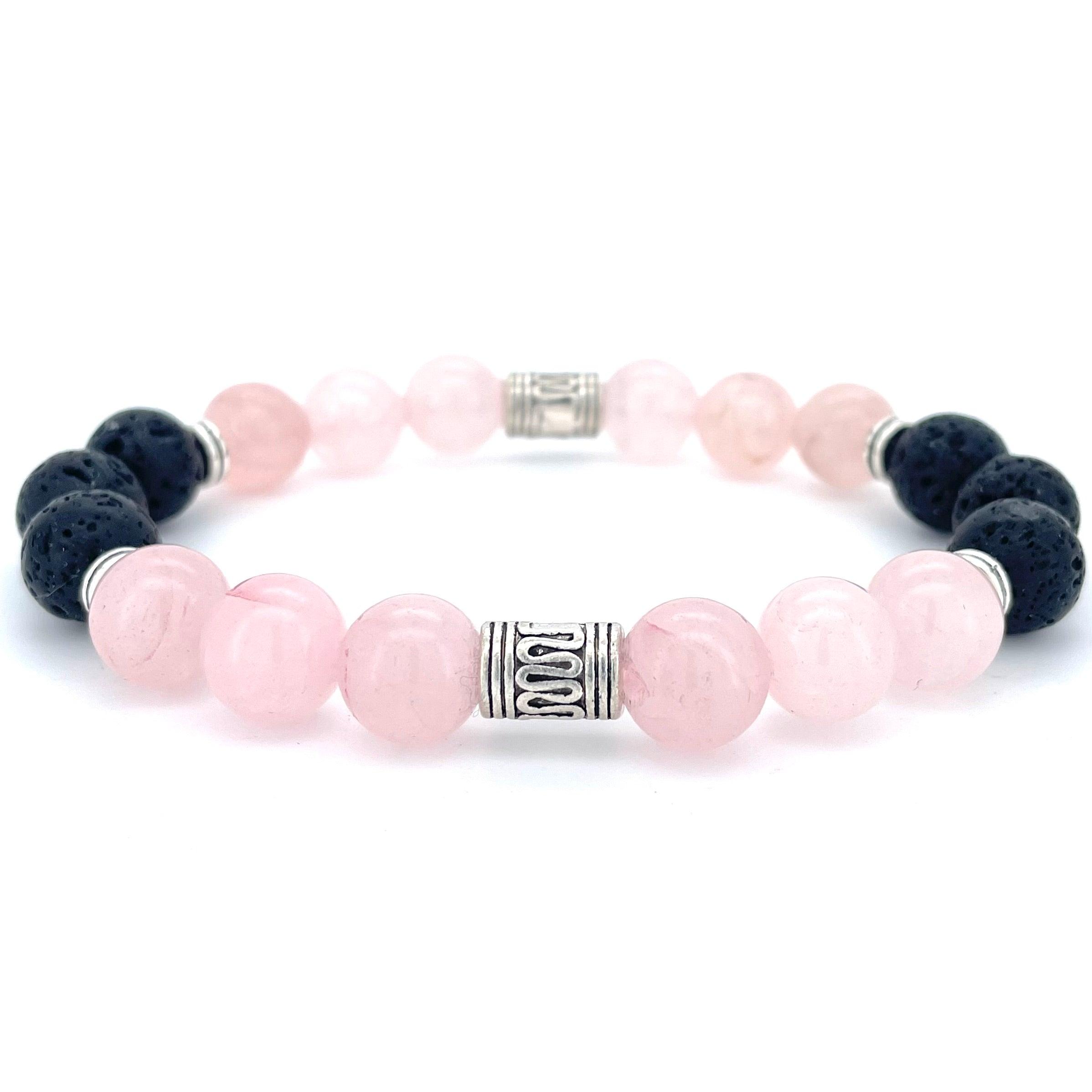 ROSE QUARTZ & LAVA STONE BEADED BRACELET - EXODUS COLLECTION
Sale price

$24.00
Regular price
Choose options