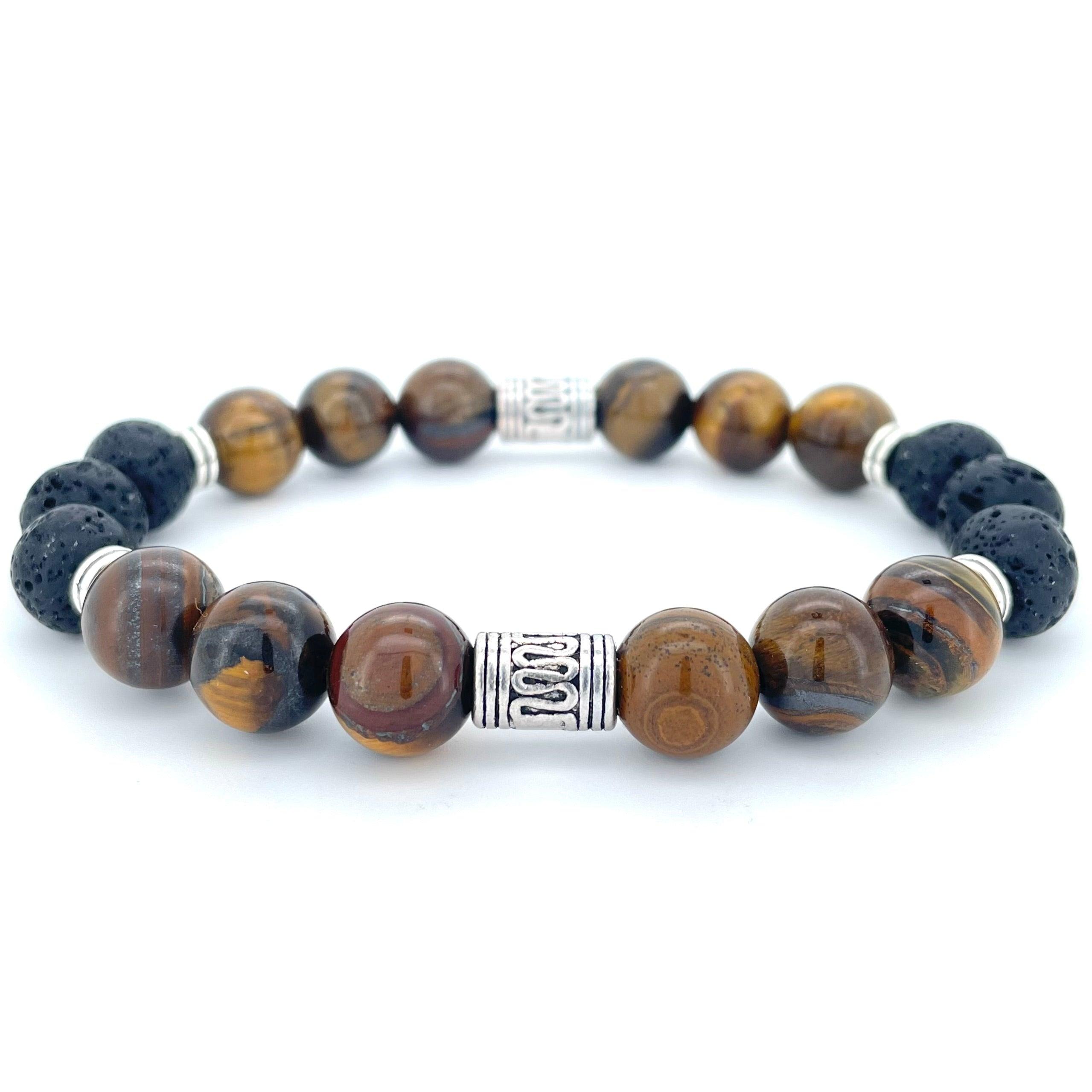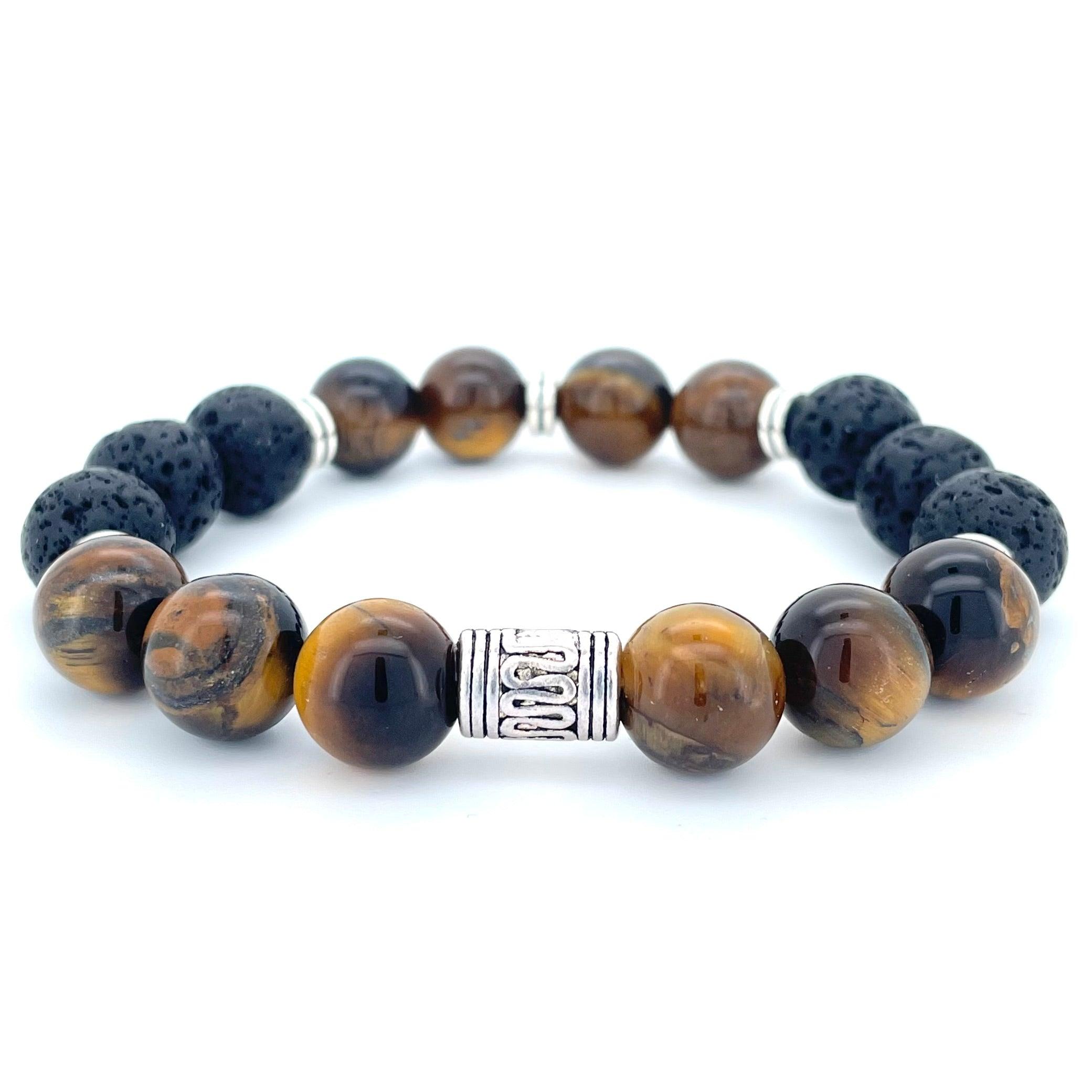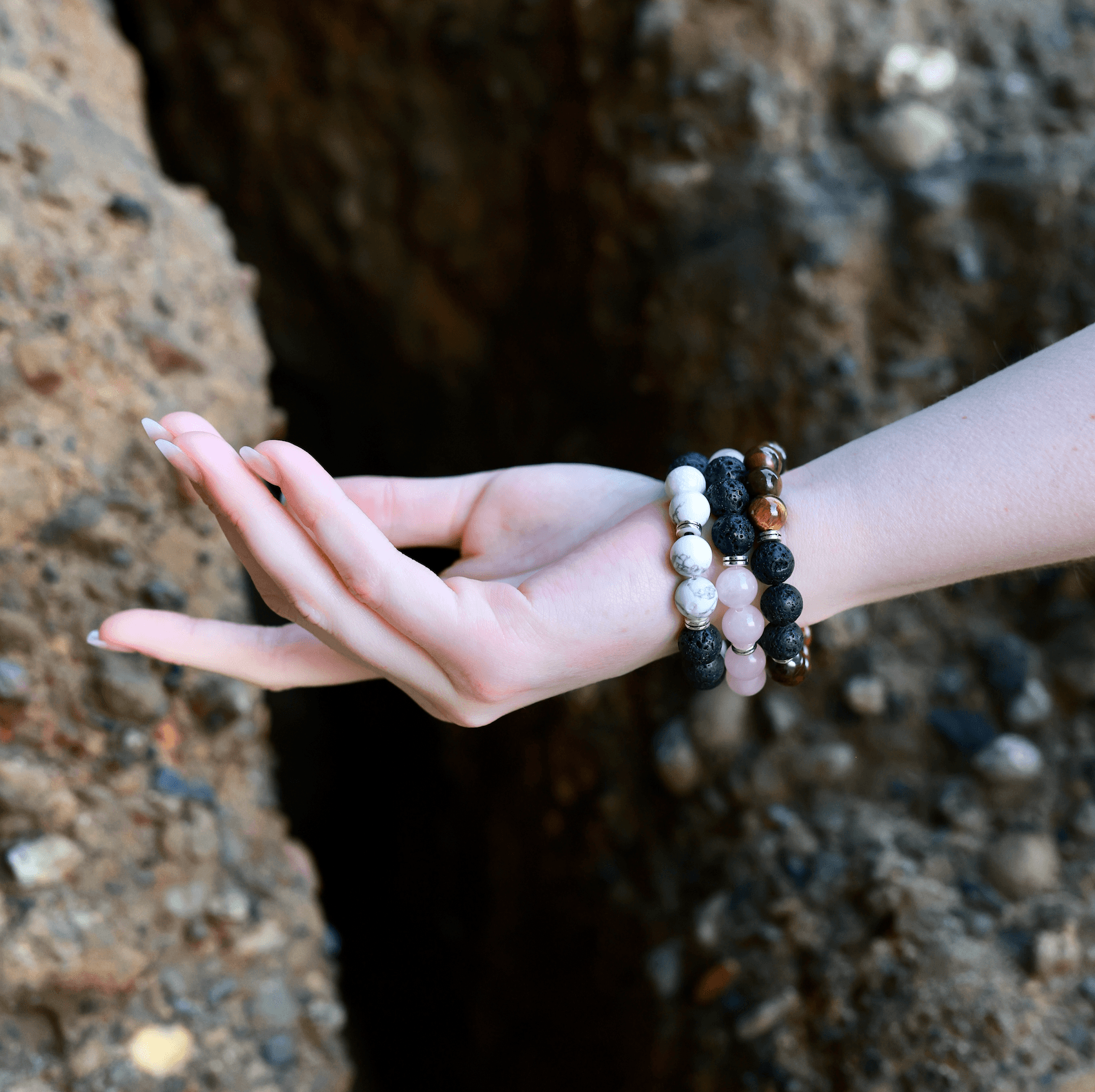 TIGERS EYE & LAVA STONE BEADED BRACELET - EXODUS COLLECTION
Sale price

$24.00
Regular price
(/)
---
TIGERS EYE & LAVA STONE
CRYSTAL BEADED BRACELET
In stock and Ready to Ship
Handmade and owned in Australia
Shipped with-in 24hrs
Comes in a sustainable gift box with a crystal card
Lava Stone is a porous crystal that can have essential oils dropped into it.
Our Lava Stone Bracelet collection features 10mm natural crystal gem stones and Tibetan silver findings, thread on the highest quality jewellers elastic available. 
Our crystal beaded bracelets are the perfect weight. Light enough to wear all the time, heavy enough to feel the quality of the gem stones. Putting the bracelet on can act as an instant moment in mindfulness and impart gentle inspiration. Whatever stones you have chosen and for whatever reason, you can be reminded of their specific healing energy as you slip them on.

Strung onto elastic cord and available in 2 sizes, they're strong and stretchy and will fit most wrists.
Our crystal beaded jewellery is designed and handcrafted by us from our home studio.
Each natural crystal bead holds a visible world of magic.
TIGERS EYE
COLOUR: A mix of bright and earthy toned browns, Tigers Eye is well known for its amazing flashes of gold. 
HISTORY: Roman Soldiers use to wear Tigers Eye on their helmets into battle for courage and strength. 
CRYSTAL MEANING: Tigers eye is a bold stone that is all about assisting one to create courage and strength within themselves. Its believed to strengthen the mental, emotional and spiritual bodies.
Tiger Eye is said to help us make decisions with discernment and understanding, and remove the fear of making the "wrong choice". As a powerful grounding stone, Tigers Eye is said to help create physical strength and courage by helping one feel a deep connection with Mother Earth, and many people are drawn to Tigers Eye when this connection has been lost. Regaining this connection brings a feeling of safety, stability, self empowerment and helps us realise our full potential.
LAVA STONE
COLOUR: Matte Black. 

HISTORY: Thought of throughout history as a symbol of creativity and re-birth. 

CRYSTAL MEANING: This Lava Stone bracelet allows you to wear the universal themes of rebirth and renewal throughout the day. Lava stone is also a symbol of transformation, evolution and power. It is a powerful grounding stone that is said to help strengthen ones connection to Mother Earth and their surroundings. Lava Stone is pure, raw energy… born from erupting volcanoes it is said to bring a fiery energy to ignite creativity.

METAL: Tibetan Silver

SHORT LENGTH: 18.5cm
LONG LENGTH:  21.5cm
Our jewellery is made from natural crystal stones, which means colours may appear slightly different from piece to piece.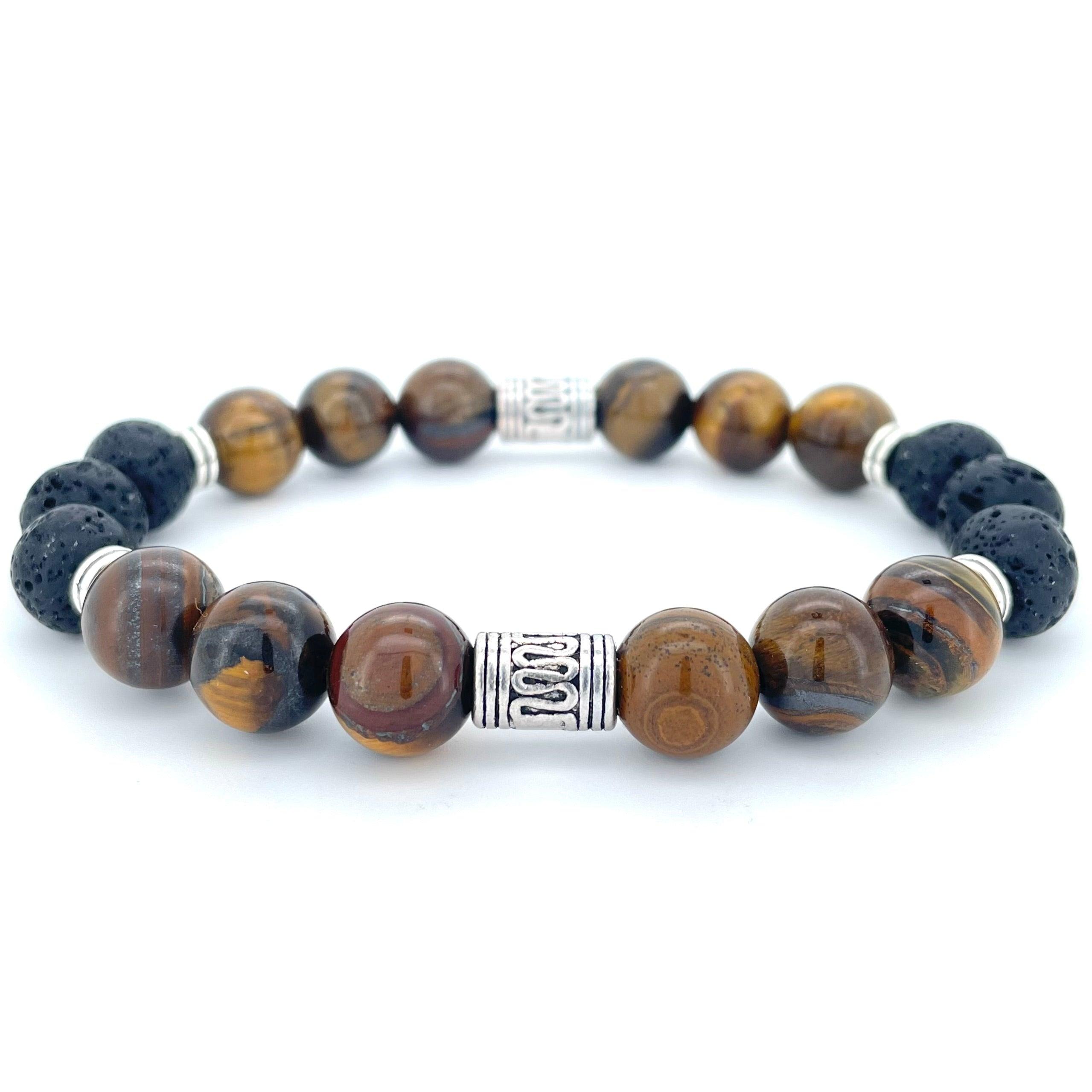 TIGERS EYE & LAVA STONE BEADED BRACELET - EXODUS COLLECTION
Sale price

$24.00
Regular price
Choose options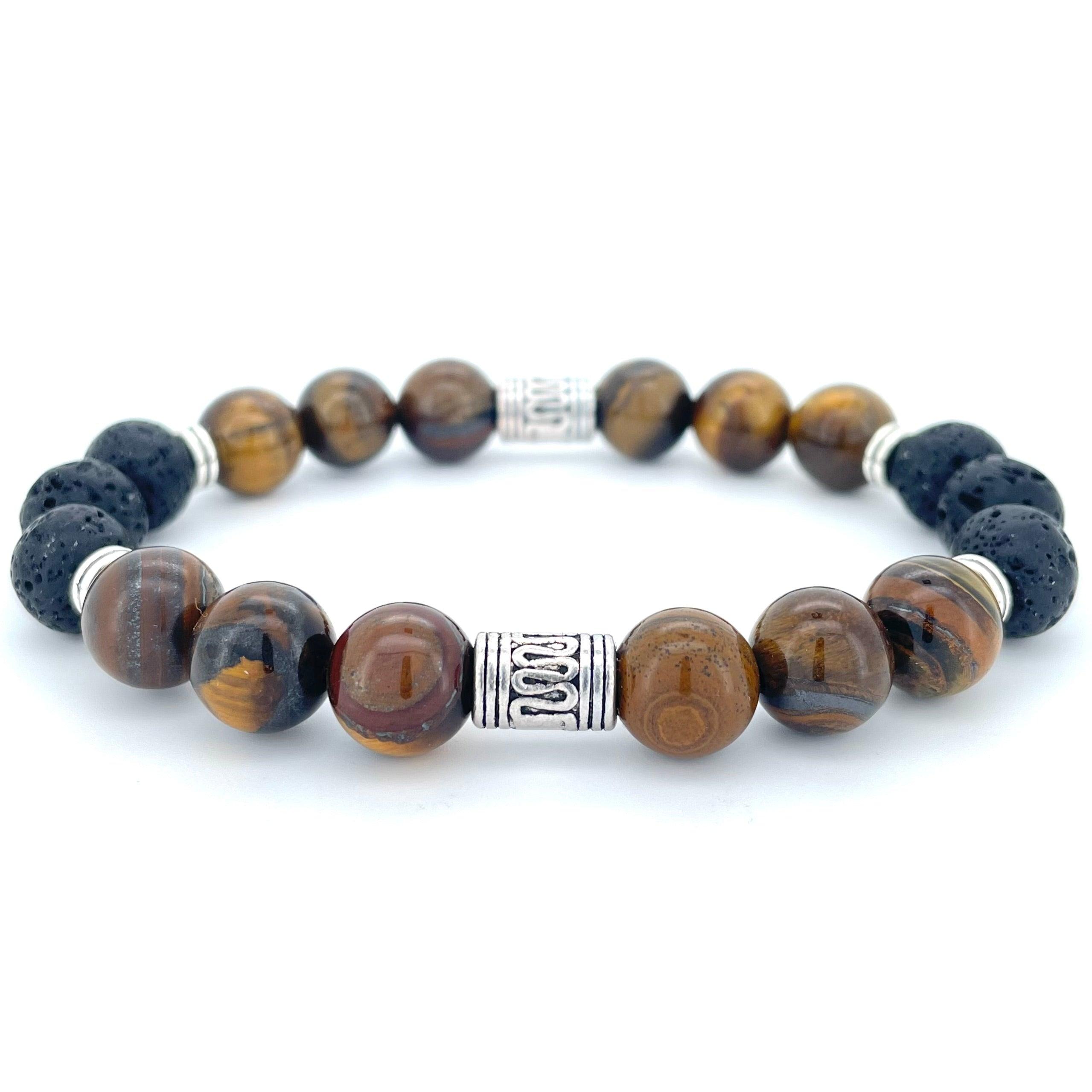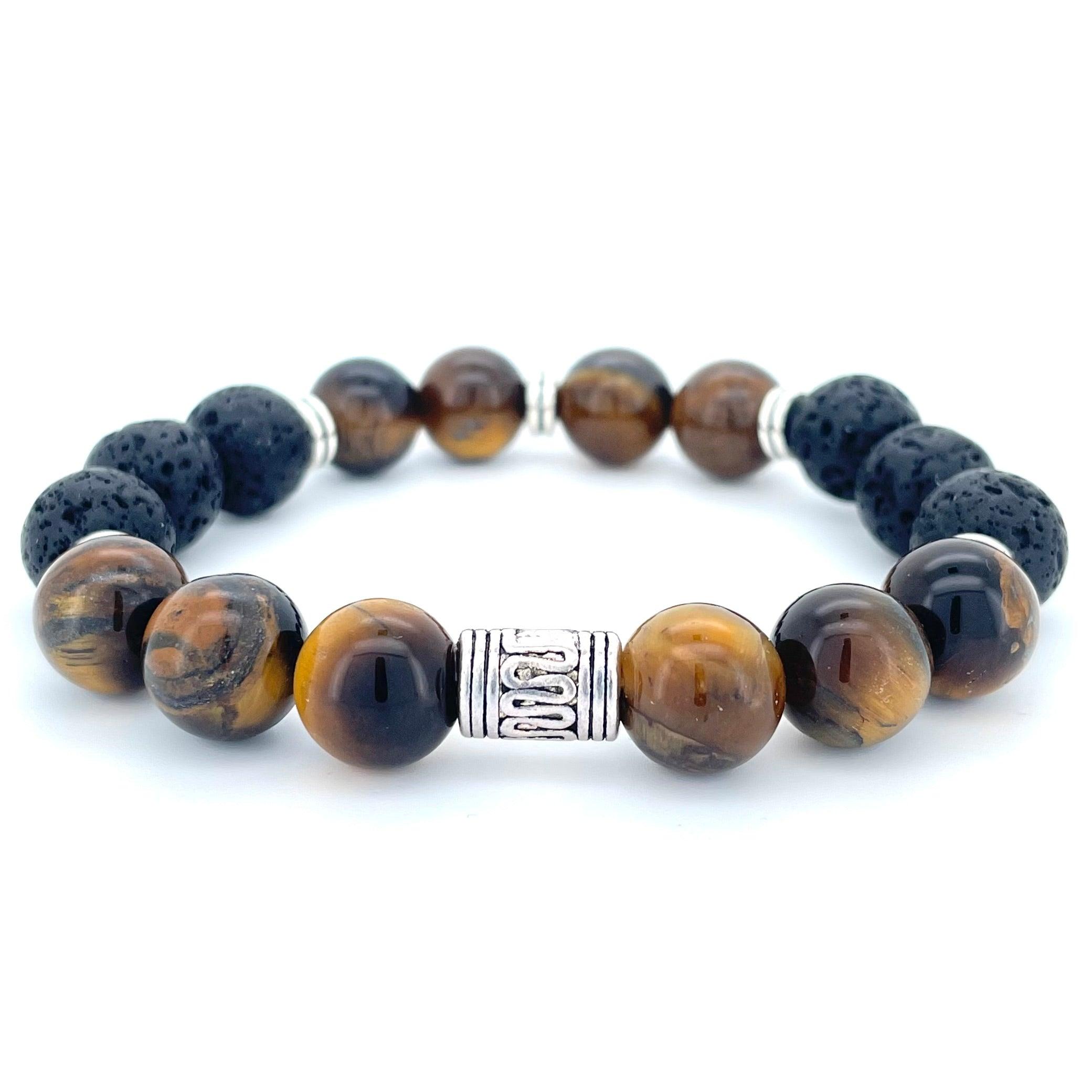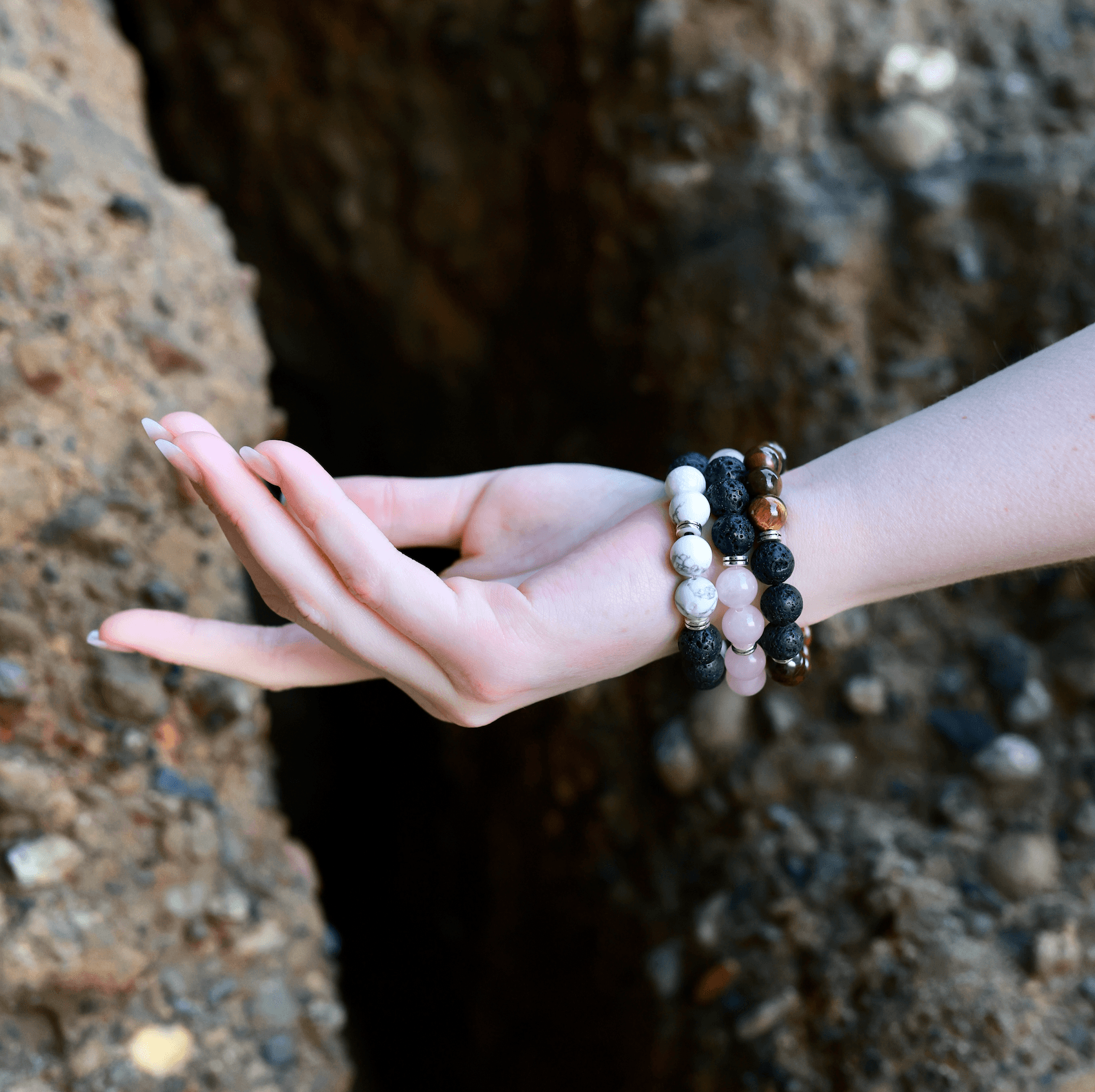 Stone bracelts
Beautifully made with Love and blessed. Well presented in quality gift box even though it is not very expensive items in your store.
Much appreciated
Indie